ESAA Cross Country Cup 2017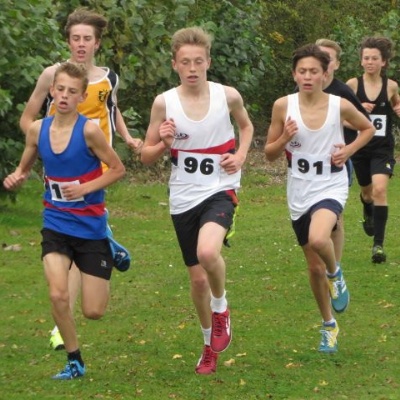 The first round of the ESAA Cross Country Cup is usually quite a low-key affair with only a few teams included. However with the inclusion of Cambridgeshire schools in our local area the number of teams shot up to eleven in each race and with it the intensity of competition. The first four runners in each team of six count towards the school and the team with the lowest score wins overall.
The Junior Boys (Y7+8) race had some high quality runners and Connor Roberts did very well to remain in touch until the last part of the race, eventually finishing 4th. Oliver Savage had a very strong finish to come home in 5th, with Bradley Powell finishing 8th in his first race for NSB. Peter Van Uem ran with great control in 10th, with Aiden McFadden (16th) and Oli Cherrington (24th) completing the team. The overall score was 27, compared to Lincroft who were the next best team with 51. This was a comprehensive victory from a young team who will only get better with time.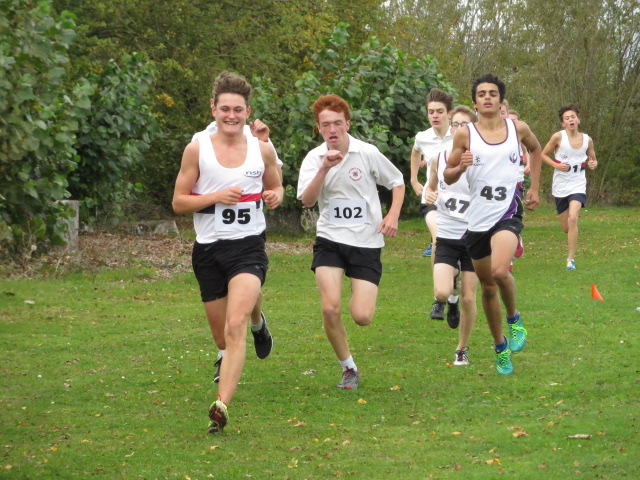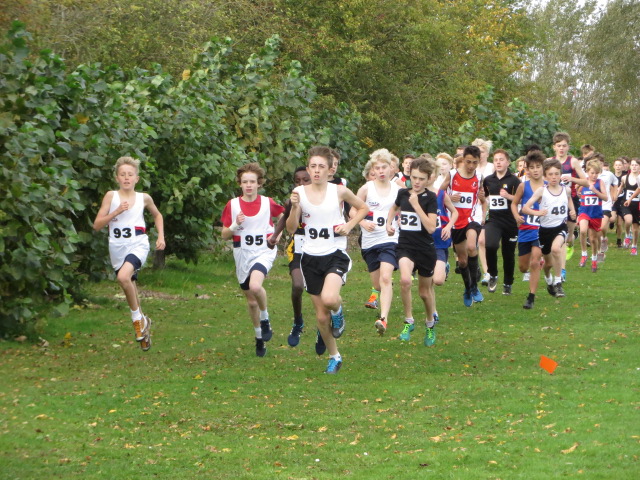 The Intermediate Boys (Y9+10) had even stiffer opposition to contend with but Fergus Scott ran the most controlled race of his career to date to comfortably win by nearly 40 metres. Year 9 student Noah Bennett finished 5th against many Year 10s, with Angus Threlfall holding on for 8th place. Tom McFadden ran his best race in an NSB vest to come home in 14th, with Jude Kelly (19th) and Pawel Kieliszkiewicz (20th) ensuring that runners from other teams were placed further down the field. The overall score of 28 again proved far too good for the opposition with The Perse School finishing with 45.
A great set of team performances as both qualified for the Regional Final on 11th November, with places in the National Final in Sevenoaks on 25th November at stake.
Mr J. Taplin
PE Team