A Summer of Dance 2017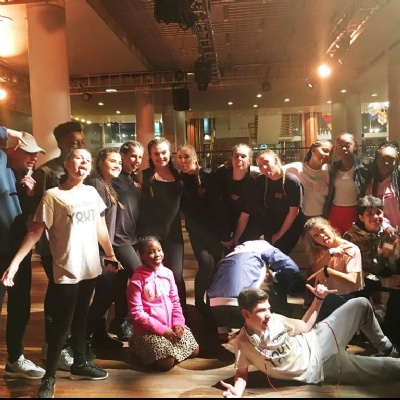 Over the summer holiday, NSB Dancers were working hard in the world of dance. Seven of our dancers took part in two different projects, leading to performances at professional level.
Impact Youth
Following on from the performance at the National Youth Dance Festival U.Dance, the boys who danced 'To Jimmy' were invited to work with Impact Youth in London for one week in the summer holiday. Based on the talent seen at the Nationals, the invitation was opened up to any aspiring dancer from NSB. Three out of ten NSB dancers were able to attend the rehearsals with Hakeem Onibudo. As the Artistic Director of Impact Dance (A Hip Hop Theatre Company) Hakeem was impressed by the boys and wanted the opportunity to work with them.
Silvio Dzapasi, Damian Frakulli and Kit Ibbott travelled to, and stayed in London in August. They trained with Hakeem and his company, creating a Hip Hop performance piece based on Beauty and the Beast. Opening up new avenues in dance, making new contacts and learning from different teachers is so important in developing dance technique and performance skills, and the boys gained valuable knowledge during their time in London.
The final production was performed at the Festival Theatre, Southbank Centre in London in August. The piece was presented as part of Zoo Nation's 'The Next Generation' production. This was a collaboration of young Hip Hop dancers from a myriad of London based companies, performing together on one stage.
The theatre was alive with energy and excitement when I arrived with Donna Ibbott (Parent of Kit). Music was playing and the dancers were on stage, expressing their love for dance through freestyle based movement.
The piece that Silvio, Damian and Kit performed in was engaging and creative. The boys used their Hip Hop skills, combined with a Contemporary Dance grounding, to create a believable and emotional portrayal of the well-loved story of Beauty and the Beast.
After the show, the boys were in the main foyer with all their new friends, dancing still, in a circle of young people that evidently live for, and love dance. It was a great experience for them and it was truly an honour to watch them achieve new skills and display them in such a well-respected and professional platform.
Following on from this project, the boys were invited to join Impact Youth on a permanent basis. A true honour for them; reflecting their passion, skill level and dedication to dance.
Richard Alston
After participating in an Alston inspired dance workshop, four of our NSB dancers were selected from two hundred young dancers across Bedfordshire and Northamptonshire to work with Two Thirds Sky and Richard Alston Dance Company. The project was designed to create a curtain raiser performance, to be danced as part of RADC tour in 2017. For one week in July, Andreas Giglio, Charlie Goddard, Lewis Simpson and Elise Clinton began training for the piece and following this, they attended final rehearsals over a number of weekends in September and October. See the Richard Alston article for more information.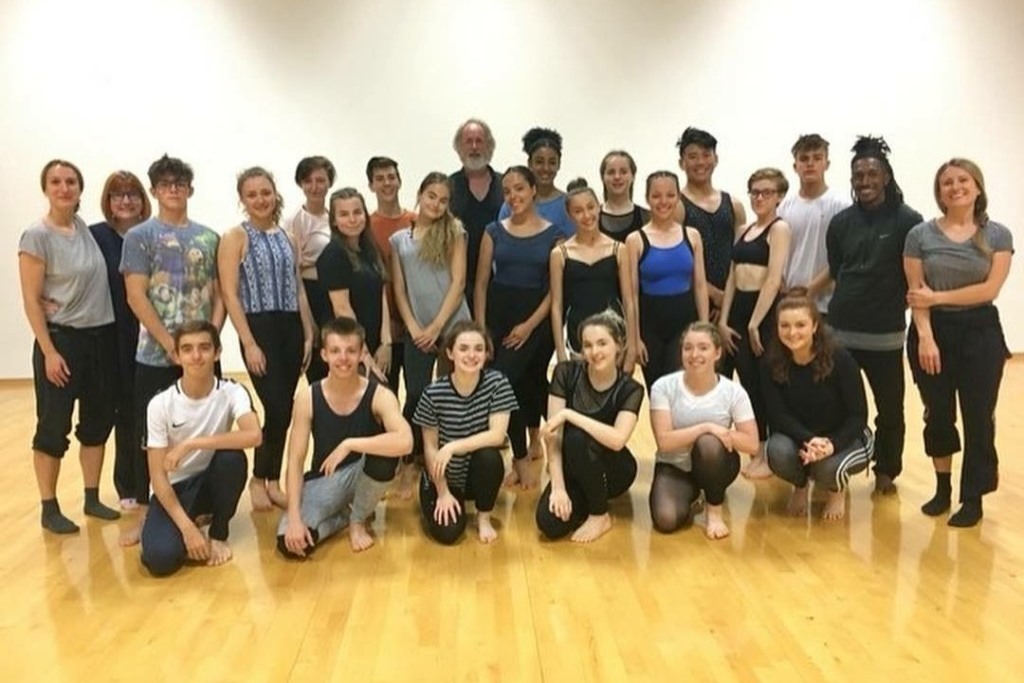 Alison Clinton
Learning Leader for Dance