Welcome back to a New School Year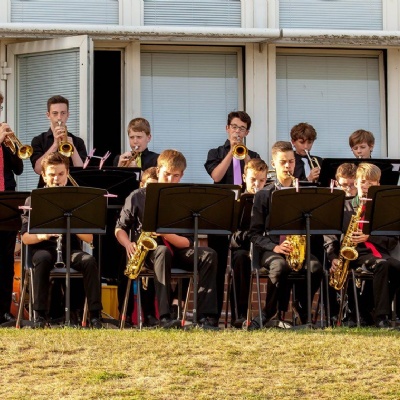 Music information for students and parents:
The band/ensemble lists will be available to view along the Music corridor as soon as they are finished – please check them carefully and advise the Music Office if your name is not where you would expect it – students must not write on them without speaking to Mr Druker/Miss Hutchings first.
Some bands/ensembles will start from Monday 9th September and the rest from Monday 16th September - please check lists, times and rooms carefully.
Extra-curricular music booklets will be given out in all band rehearsals containing information about concert dates, etc. – one will also be displayed on the website.
All Instrumental lessons will start from Monday 9th September – timetables will be up along the Music corridor as soon as possible but will be subject to change at very short notice – please check them regularly.
Instrument storage – small instruments (flutes, clarinets, trumpets, violins, etc.) and soft cased guitars should be put in the storage room inside the Arts Team Base, larger instruments (trombones, tubas, horns, etc.) and hard cased guitars should be stored in C16 in the Music corridor, and cellos & double basses should go in PR 93/4 along the Art corridor.
More news/information will be available soon.
Please follow us on Twitter - @NSBMusicDep - for breaking news.
The Music Team