Music News 30th April 2018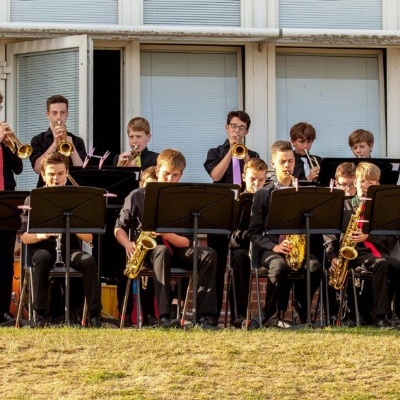 Concert news:
Music Matters II goes on sale to Friends of NSB Music on Monday 30th April and on general sale from Tuesday 8th May from 12 midday; all tickets are just £3 each!
Summer Holiday goes on sale to Friends of NSB Music and on general sale at the same time; adults £6, concessions £5 Friends £4.
Band lists for both concerts are on Ticketsource and on the Music page of the website.
Jazz @ The Cripps Summer Hog Roast is on sale already with tickets at adults £6, concessions £5, Friends £4. This is a 6pm start for food and music.
The Box Office is open from 12 - 2 p.m. Monday - Friday, term time only. There are no booking fees for booking in person, and 50p for telephone bookings: 01604 258666. You can also purchase tickets from www.ticketsource.co.uk/cripps-hall (booking fees apply).
National Concert Band Festival:
Symphonic Winds achieved a Platinum award at the NCBF National event in Manchester during the Easter holidays and Big Band 3 was awarded a very creditable Silver. Congratulations to both groups!
National Festival of Music for Youth:
We have 3 groups invited to perform at the National event in Birmingham in July. Symphony Orchestra will be in the Town Hall and Metalworks will be in the Royal Birmingham Conservatoire on Thursday 5th July, and Big Band will be in the Town Hall on Friday 6th July. We are also hoping that Big Band 3 will be performing in the Festival Fringe on the Friday as well. Timings and more news to follow.
For up to date information please check the school website or follow us on Twitter @NSBMusicDep