December Music News 2017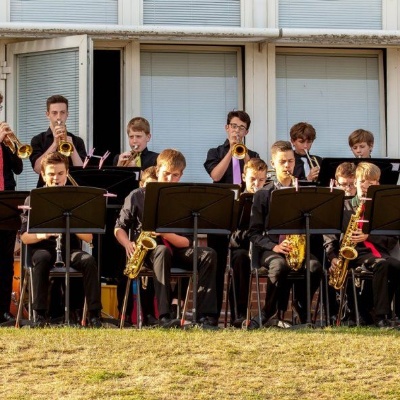 Deck the Halls
Thank you for all the positive messages concerning the Christmas concerts. We would also like to thank you for all the wonderful raffle prizes donated and all the help given by the committee. We hope you enjoyed the mulled wine, the mince pies and the music! Photos can be found on the website for you to order.
New Year Jazz @ The Cripps Spectacular
We are very excited about welcoming the National Youth Jazz Orchestra of Great Britain to be our special guests at the New Year Jazz @ The Cripps Spectacular on Sunday 28 January at 7 p.m. As mentioned in previous emails tickets are on sale priced Adults £6, Concessions £5 and Friends £4 - these prices are a steal so invite friends to join you; there is still time to give tickets as Christmas presents!
'Spring Festival' concert
Our next school concert, 'Spring Festival', is on Tuesday 20 March at 7 p.m. Friends booking starts on Monday 19 February with general booking from Monday 26 February. Tickets will be priced at £3 each! Band lists will be emailed out and put on the website before the booking date.
The NSB Musical
The school musical has been announced as '???'... but unfortunately we are unable to advertise it externally by name! It will be full of 'Razzle Dazzle' and 'All That Jazz' and will be performed from Wednesday 28 Feb - Friday 2 March. This musical has a recommended age limit of 12+ as it contains themes of prison, murder and sexuality... have you guessed what it is yet? Tickets are already on sale priced at Adults £10 and Concessions £5. The Box Office is open 12 - 2 p.m. Monday - Friday term time only; please phone 01604 258666 (50p booking fee applies) or pop in and buy your tickets in person. During the school day the Box Office can now be found at the Main School Reception. You can also buy tickets online at www.ticketsource.co.uk/cripps-hall (booking fees apply)
National Concert Band Festival
As mentioned in previous news both Symphonic Winds and Big Band 3 were awarded Platinum awards which come with automatic invites to perform at the Finals in Manchester in the middle of the Easter holidays. The date will be Saturday 7 April - letters have been sent out to band members asking for availability.
For up to date information please check the school website or follow us on Twitter @NSBMusicDep
We hope you all have a very Merry Christmas and a happy & prosperous New Year.
The Music Team