Music News 4 December 2017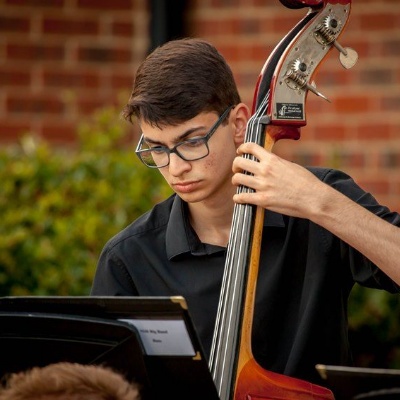 National Concert Band Festival Regionals
We are delighted to inform you that the NCBF in Nottingham on Sunday 26 November was a fantastic success for NSB. Both our bands, Symphonic Winds and Big Band 3, were awarded Platinum awards which come with automatic invites to perform at the Finals in Manchester in the middle of the Easter holidays. We think the date will be Saturday 7 April and letters will be sent out to band members before Christmas asking for availability.
Deck the Halls
This week we have our two Christmas concerts, Deck the Halls, on Wednesday 6 & Thursday 7 December. Both nights are almost sold out - another fantastic success story! Mulled wine/orange juice and mince pies will be served from 6:30 p.m. and we have some beautiful hampers as the main raffle prizes, kindly created by two of our Friends committee members. We wish to sincerely thank you for all the amazing prizes that have been sent in - the Music Office has been awash with delicious food (which we have successfully not indulged in... yet!) There will also be a plant stall with profits going towards the Florida Big Band Tour.
New Year Jazz @ The Cripps Spectacular
We are very excited about welcoming the National Youth Jazz Orchestra of Great Britain to be our special guests at the New Year Jazz @ The Cripps Spectacular on Sunday 28 January at 7 p.m. Tickets are on sale priced Adults £6, Concessions £5 and Friends £4 - these prices are a steal so invite friends to join you; tickets would also make great Christmas presents!
Fish & Chip Quiz Evening
Another successful event was held on Thursday 16 November at the Fish & Chip Quiz Evening. All the scores were close, the food was great as usual and we raised £560 towards the Florida Big Band Tour.
The Music Team