Headmaster's Bulletin 7th July 2017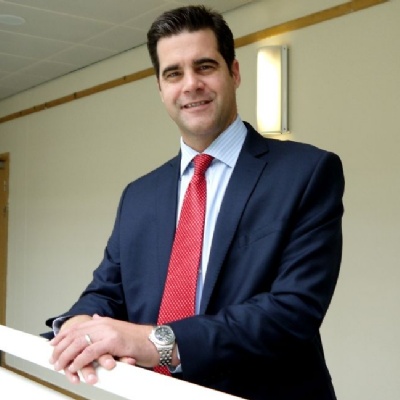 The student successes were again racked up with some incredible group and individual performances from NSB students, past and present, to illuminate the week.
In no particular order, Symphonic Winds travelled to Birmingham for the National Music for Youth Festival where they performed in front of a packed Symphony Hall audience and all of their three pieces earned excellent plaudits from the judges. The wind players were royally supported by the Big Band who entertained the masses in the Fringe Tent outside of the main auditorium. All students were a great credit to the school and huge thanks goes to all of the staff, parents and governors who attended.

Closer to home the Key Stage 3 cast of Private Peaceful performed magnificently on the Cripps Hall stage in their moving stage version of the Michael Morpurgo novel. The acting and oracy was outstanding throughout with exceptional scene transition and even the accents hitting spot on the mark. Great credit also goes to the Year 10 students who have helped hone the performances of our younger students so well alongside Ms Hasan's expertise. I am sure tonight's audience will be equally delighted with what they see despite the hard hitting messages of the pointless elements of war.

From the expressive arts to express speed. The national Crest Silver Awards for STEM projects are normally only presented to Key Stage 4 pupils but the external moderators were so impressed by the Scalextric project masterminded by five of our Year 9 students that they decided to award this outstanding mark of achievement to William Mansfield, Cameron Allen, Lawrence Maynard, Luke Hedley and Zach Frost. The group undertook many hours of research to design, build and race their own scalextric car and despite several mechanical based pitfalls and no doubt pit stops on the way, they overcame a highly complex level of challenge inherent within their brief, to successfully produce a model car of industry standard. In fact some of the conundrums presented to them on their journey took Baker Street style intelligence to think through coherently! The boys used the highest level of technology to support their work and I am sure their experiences will help inspire them to even greater things within the STEM field as they move through the school and into possible related careers. Many thanks to Mr Walker who gave them great support for the duration. Please Click Here

Another Year 9 student, Josh Fuller, has been brilliant in his level of skiing success where he refuses to allow his visual impairment to hamper his performance and his work recently has been quite inspirational in support of the charity 'Nystagmus Network'. Please Click Here

Whilst our current students have been delivering at the highest level so have our former students with two particularly notable recent successes. Firstly, former student Mitch Johnson has received the fantastic news that he will have his fiction book 'Kick' published internationally with an official September 1st launch date. As the title indicates the book has a football theme permeating through its many twists which keep the reader mesmerised throughout and I am sure will be very popular with our students at school. Finally, one of our most famous former students, Courtney Lawes set the field alight when he came on for a barnstorming last twenty minutes in the second Lions v All Blacks test crucially edging the game in the red shirted favour. The whole school community is behind a repeat performance from Courtney in what promises to be an eye watering decider tomorrow morning.

Richard Bernard
Headmaster