Headteacher's Bulletin 10th November 2023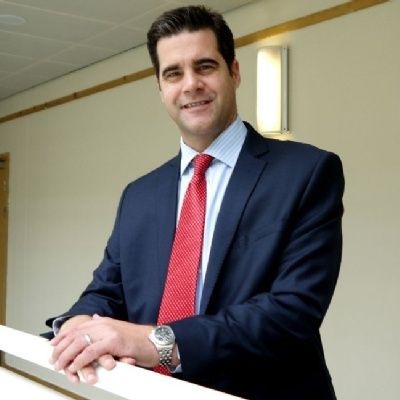 It's been an action packed week at NSB which has included two local MP visits and a hugely moving Sixth Form Remembrance Assembly.
The Sixth Form Leadership Team led a highly reflective and emotive Remembrance Assembly this morning. Following the assembly all (circa) six hundred students filed silently past the school's War Memorial in the 1911 Hall and our Hornbeam Tree, which was propagated from the last remaining tree from Delville Wood following the Battle of the Somme. The whole school then observed a two minute silence at 11am in memory of all those who have lost their lives in conflict.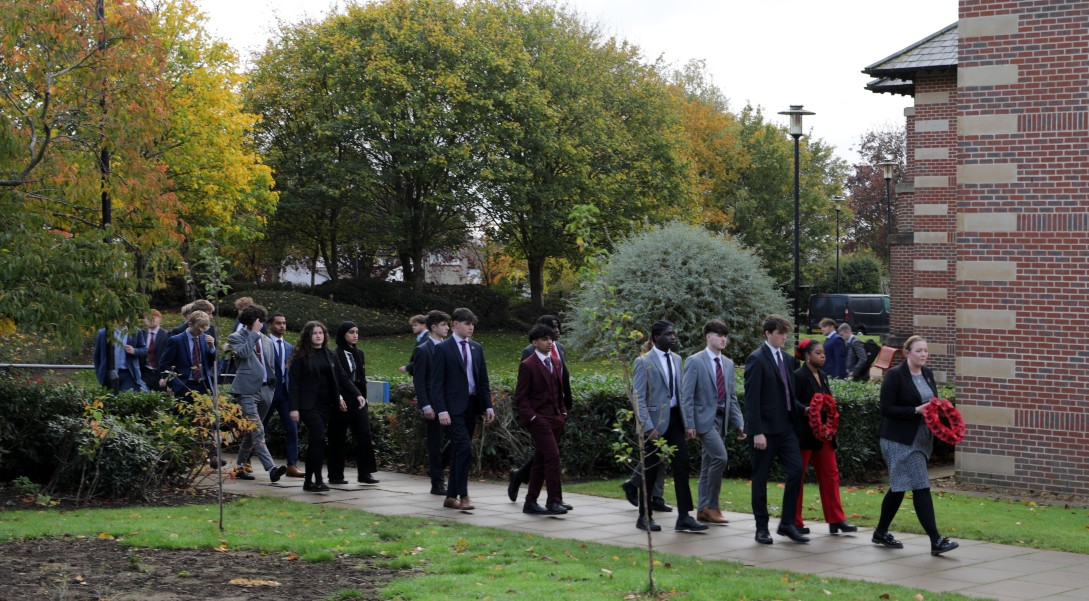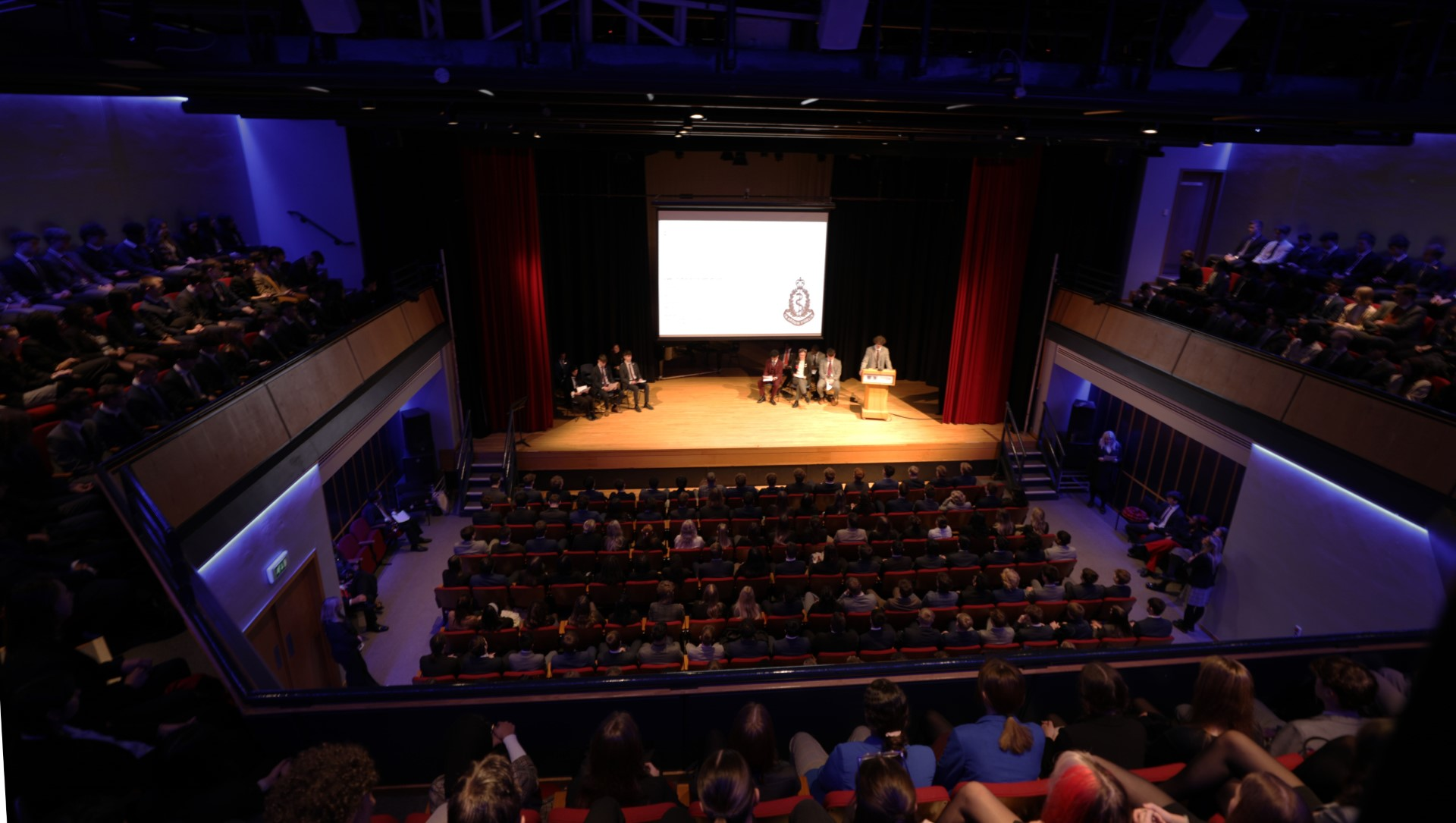 On Thursday, we hosted the annual Northamptonshire Spencer Perceval Debating competition, which is organised by Andrew Lewer MP. Team NSB made it through the first three rounds to the final but just lost out in an incredibly close tussle against Quinton House. The final was very evenly matched and each member of the NSB team performed exceptionally well. Many congratulations to:
Edward Rushmore Year 11
Kanthika Bandara Year 12
Alessandra Busico Year 12
Emily Thompson Year 12
Max Sherman Wordsworth Year 12
Darragh Monaghan Year 13
Today we welcomed Sir Michael Ellis MP, who met a wide range of students from both NSB and Northampton School (NS) during a visit which took in various dance performances and a searching Question and Answer session from the NS students!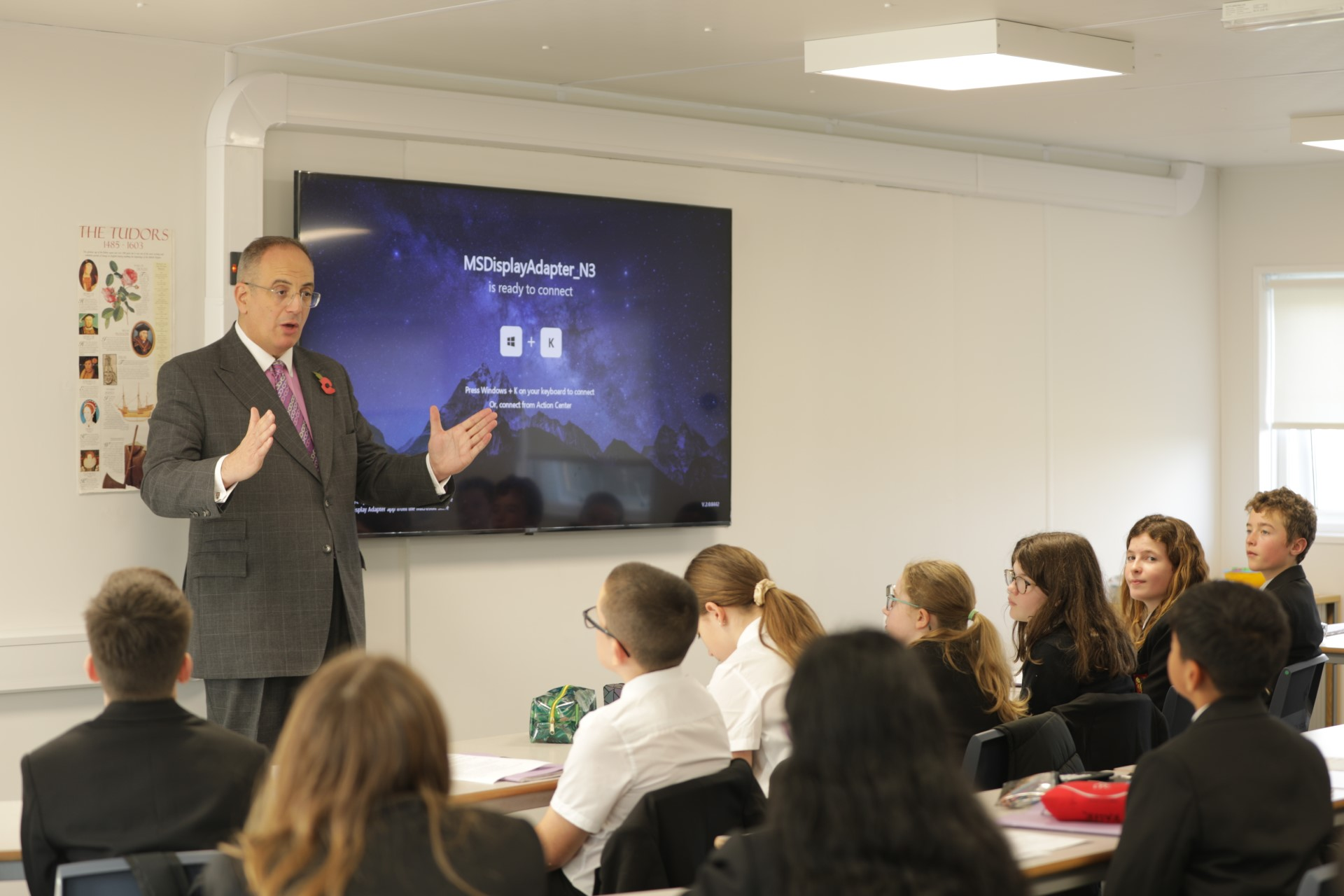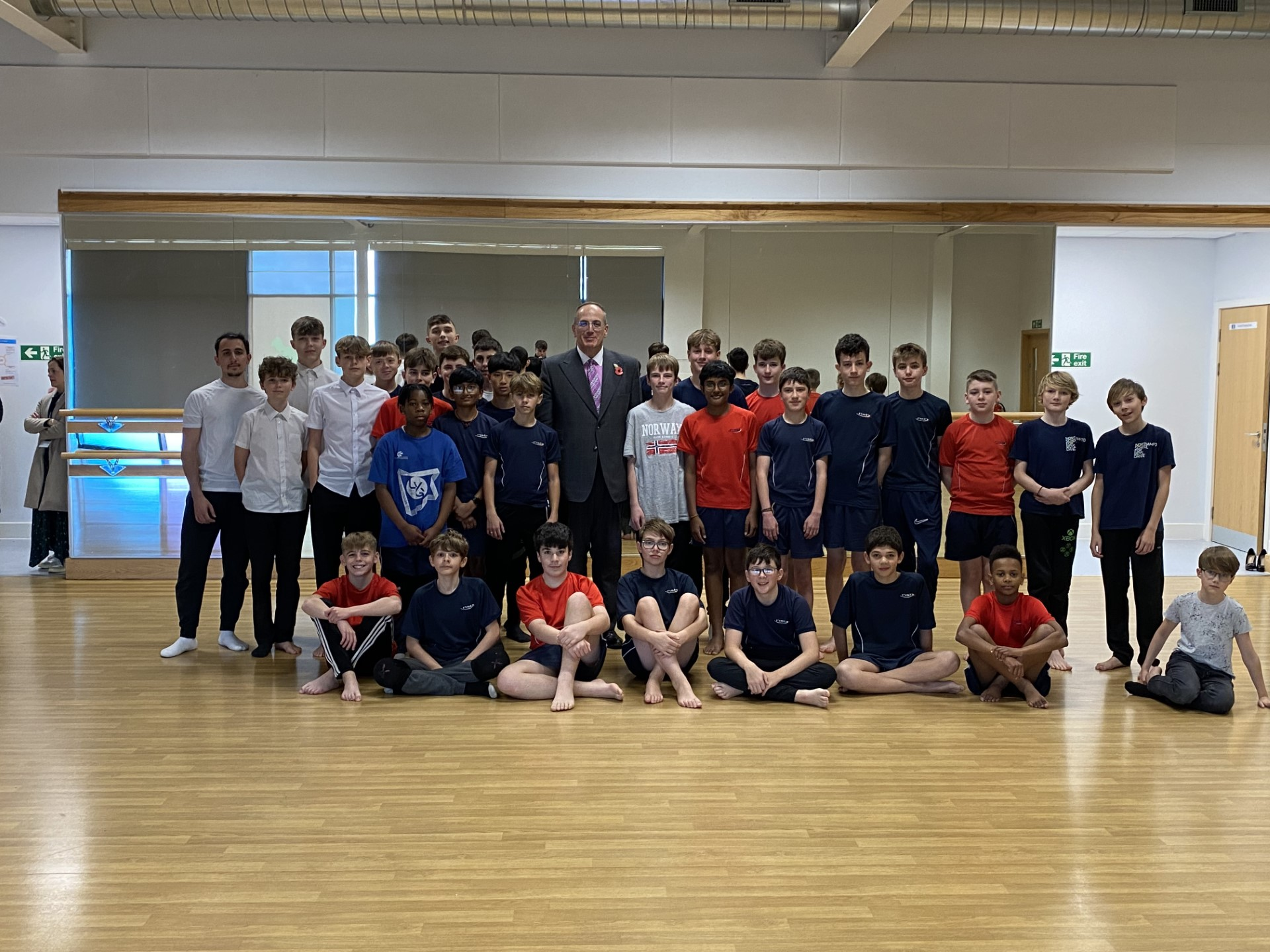 Over the past term, the History Department have been running a Y9 House History Competition. Miss Imison set the competition rules and reports:
Over the course of Term 1, many Y9 students have been working hard to compete in this year's Y9 History House Competition. Their task was to create a depth study about a particular aspect of local History and to create an A4 poster. Each applicant had the choice of focussing either a famous historical person with clear links to Northamptonshire or a Northamptonshire location with historical importance. After examining many entries the winner of the competition is Max Harris who wrote an excellent article about Edgar Mobbs and his impact in Northamptonshire. Huge congratulations to Max."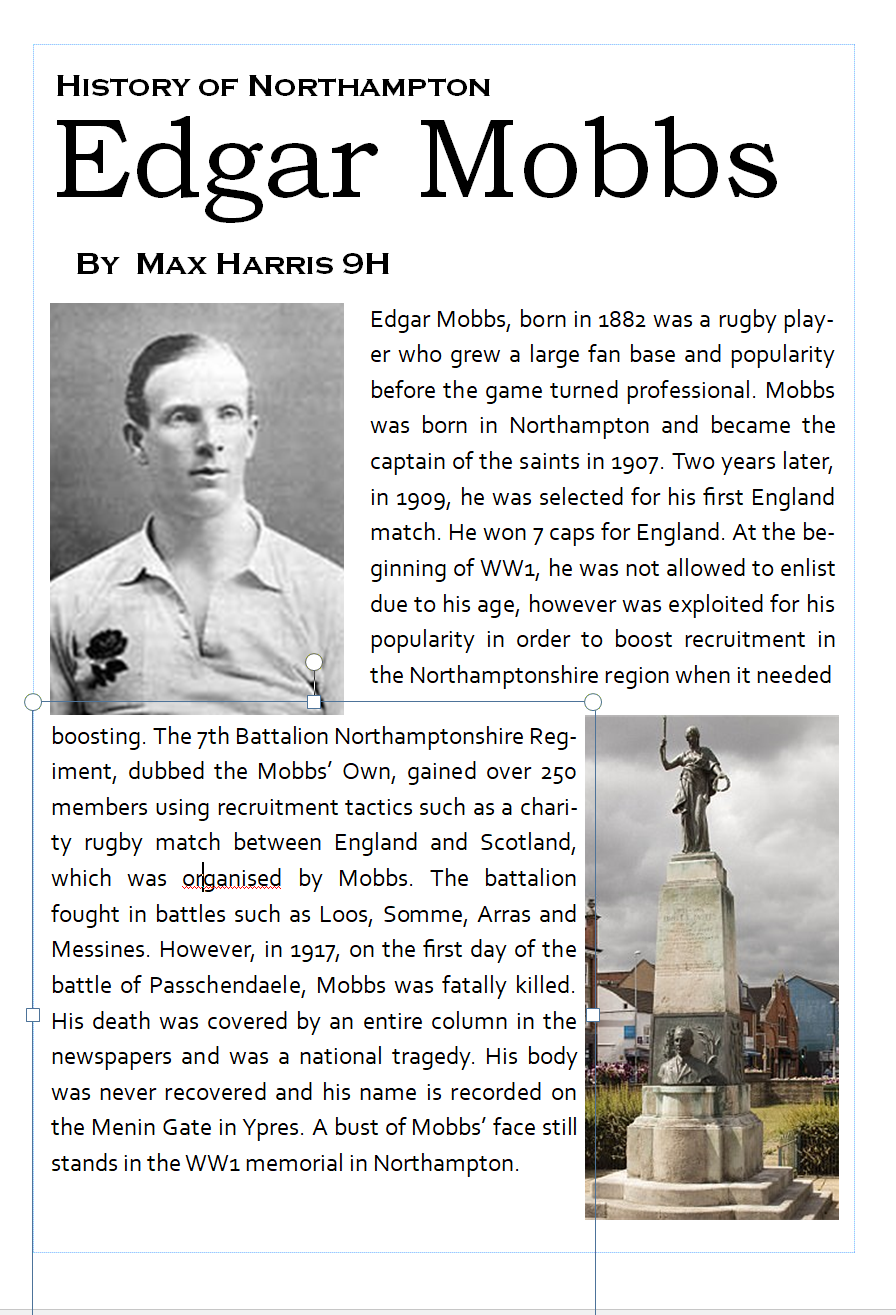 Many congratulations also to prodigiously talented Mario Vasconcellos-Blanch Y11, who has had just enjoyed an incredibly successful weekend in the Regional Short Course Swimming Championships in Nottingham despite competing a year young for his age group. Mario gained 2 silvers and has qualified for the National Short Course Championships in Sheffield in December where he will compete in 5 events. for a national title. Mario is now ranked in the top ten students in Great Britain for 3 different events - an extraordinary achievement!
Finally, we have received notice of a series of complaints to the local council related to parental parking at the end of the school day. Parents / carers are reminded to please not park on yellow lines, on the pavement, in the cycle lanes, in the front school crescent (unless special permission has been granted by the school) or in the entrance to St Andrew's Hospital.
Richard Bernard
Executive Headteacher