Headteacher's Bulletin 29th September 2023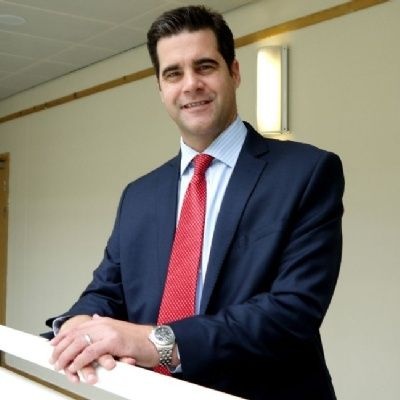 The school was very sad to hear of the recent death of former NSB student and teacher Peter 'Jack 'Doughty. Jack was former Chairman and President of the Rugby Section at the Old Northamptonians for over ten years and was an outstanding member for over 50. His Memorial Service was held today at the club.
Several of our Year 9 and Year 12 artists recently entered the Northamptonshire Coronation Art Competition and we were delighted to be informed this week that the following students have been shortlisted to have their work featured in the exhibition at Lamport Hall on Thursday 26th to Sunday 29th October. There will be a presentation on the Thursday to announce the award winners. Many congratulations to:
Aaron Spencer
Aaliyah Turay
Georgia Smith
Hudson Wigley
Imogen Perkins
James Denning
Luca Cucoara
Yi Xuan Chen
Stanley Gemmell
Logan Compston
Fifteen of our students had a fabulous day on Tuesday when they met face to face with their German exchange partner who had flown in as a group with their teachers on Monday evening. Mrs Morrison was the NSB teacher in charge and she has sent this report.
A group of 14 German students and their two teachers joined students at NSB this week for a series of cultural events. One morning, German students joined NSB students for breakfast, attended registration and then tracked them round classes to truly gain the experience of being in a British school. Then we all reconvened at lunchtime. In the past, the German students have taken part in online debates with NSB students so the chance to actually debate in person was one that they relished. This event replicated the cake and mini debate event held last December. We were joined by students from Bosworth College for a spot of lunch and light refreshments. Students worked in pairs and entered a carousel of mini debates, competing against other pairs. The topic choice was diverse, and students debated well. Part of the event involved rating opponents on their debating skills with a view to finding a winner. Such was the high standard of debate that the scoring was inconclusive- the students were too good to distinguish between, or perhaps they were too nice to each other!
As our German friends were staying at the hotel on the university campus, the evening saw students take part in all sorts of events at the restaurant on site- karaoke and pool- which was interesting entertainment to say the least.
Students attended a workshop at The Guildhall and another at Northampton Museum. If this wasn't enough, one of the NSB parents, who works at 78 Derngate: The Charles Rennie Mackintosh House, got in touch and they spent a wonderful morning having a tour. We are really grateful to this NSB dad as he came to do this on his day off! Both the students and staff loved it- well worth a visit if you haven't been. I also know that the coffee shop inside does amazing cakes there, too!
On another day, London was their destination for exploration. Nearly every key sight was captured, and students recorded step counts of over 25,000 so they were pretty exhausted, but the rain held back and even a double rainbow made an appearance.
On their final day of their visit, the visiting students held a German language workshop for NSB students, and we celebrated our time together before taking part in a bell boating activity on the River Nene. It was a lovely week- everyone is exhausted, but it was one of those weeks that we won't forget and, hopefully, great friendships have been forged.
Special thanks go to all the staff that helped out during the week, especially Mrs. Drage and the reception team, Mrs. Hennah, Mrs Hibberd and all the catering team
Director of PSHE, Miss Kennedy recently received excellent news that NSB has been awarded a place on the National Centre of Excellence for Financial Education Programme. The school will be given a consultant to work with, access to resources and training for staff, as well as £1,500 to go towards our Financial Education and PSHE programme.
There were some excellent National Cup wins this week for the First XV rugby team against Solihull School and for the U12A / U13A / U13B / U14A / U16A football teams. The U15A rugby team begin the defence of the U15 National Cup, next Tuesday at home to Oundle School, with a 3.45pm kick off. Many congratulations also to Malachy Collins who has been awarded a place on the hugely competitive England Athletics Youth Talent Programme (for the 1500m) for the next two years.
Finally, a reminder to parents / carers that the Wantage Gate entrance of St Andrew's Hospital should not be used as a drop off / turning point for the school. This is a gateway for emergency services to access and leave the hospital site and should not be blocked at any point.
Richard Bernard
Headteacher
Northampton School for Boys Trust