Headmaster's Bulletin 23rd June 2023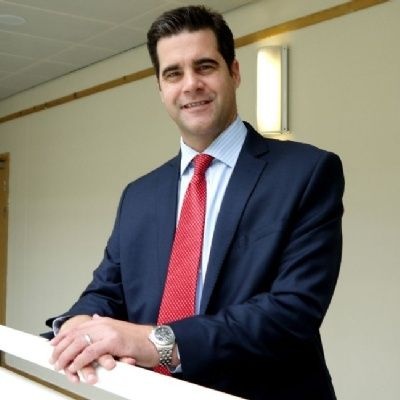 The first night of the Key Stage 3 Production - 'Charlie and the Chocolate Factory' was a fabulous success, with hugely talented performances across the board from all of the actors and musicians. Brilliantly spearheaded by the lead characters and narrator, the whole cast delivered a riotous evening of entertainment backed brilliantly by the musicians, to a packed Cripps audience. Many thanks to Miss Bason and the wider Arts team of staff for putting on such a wonderful show! There are still a handful of tickets left for tonight's performance from the Box Office which are richly recommended!.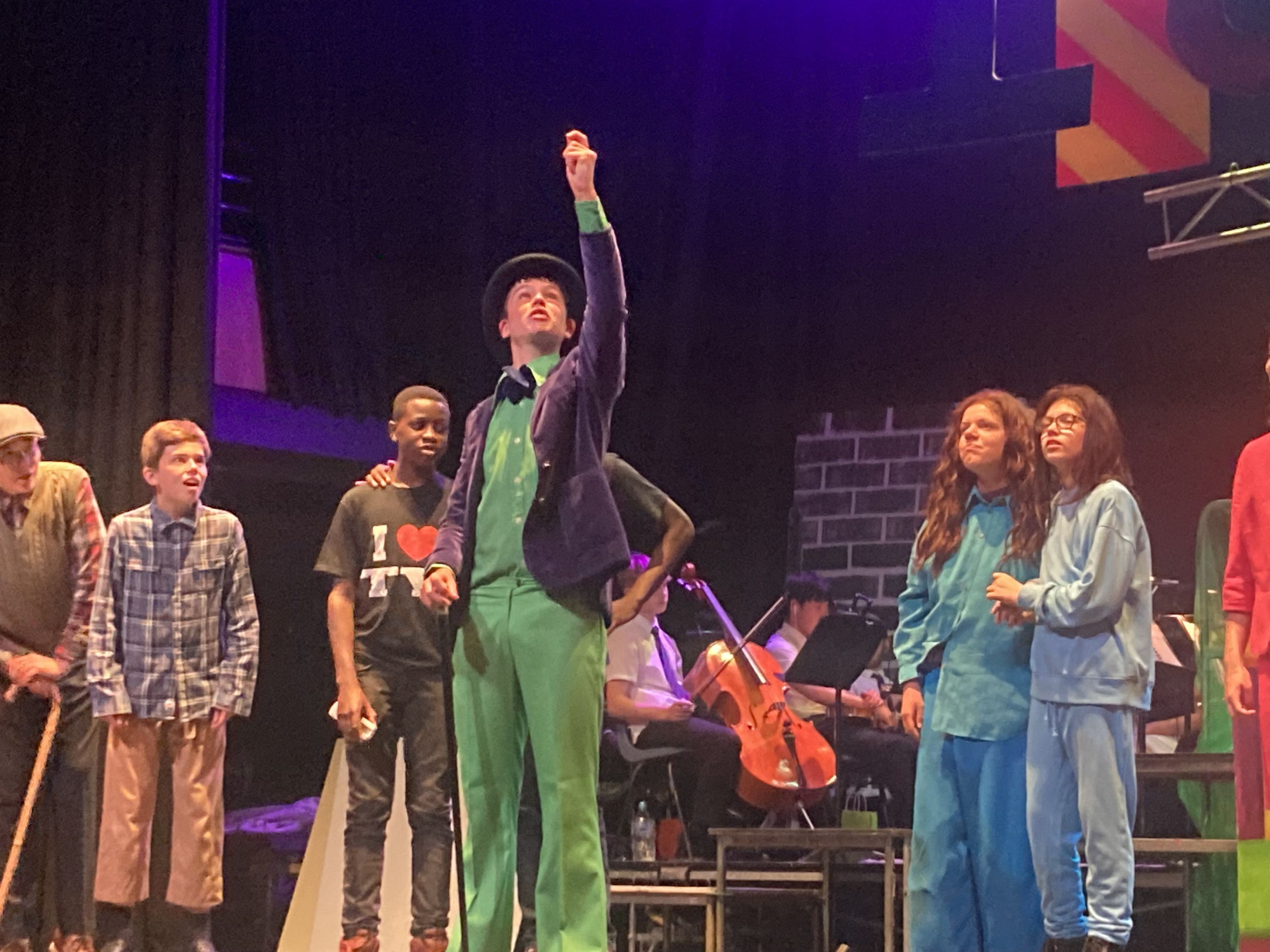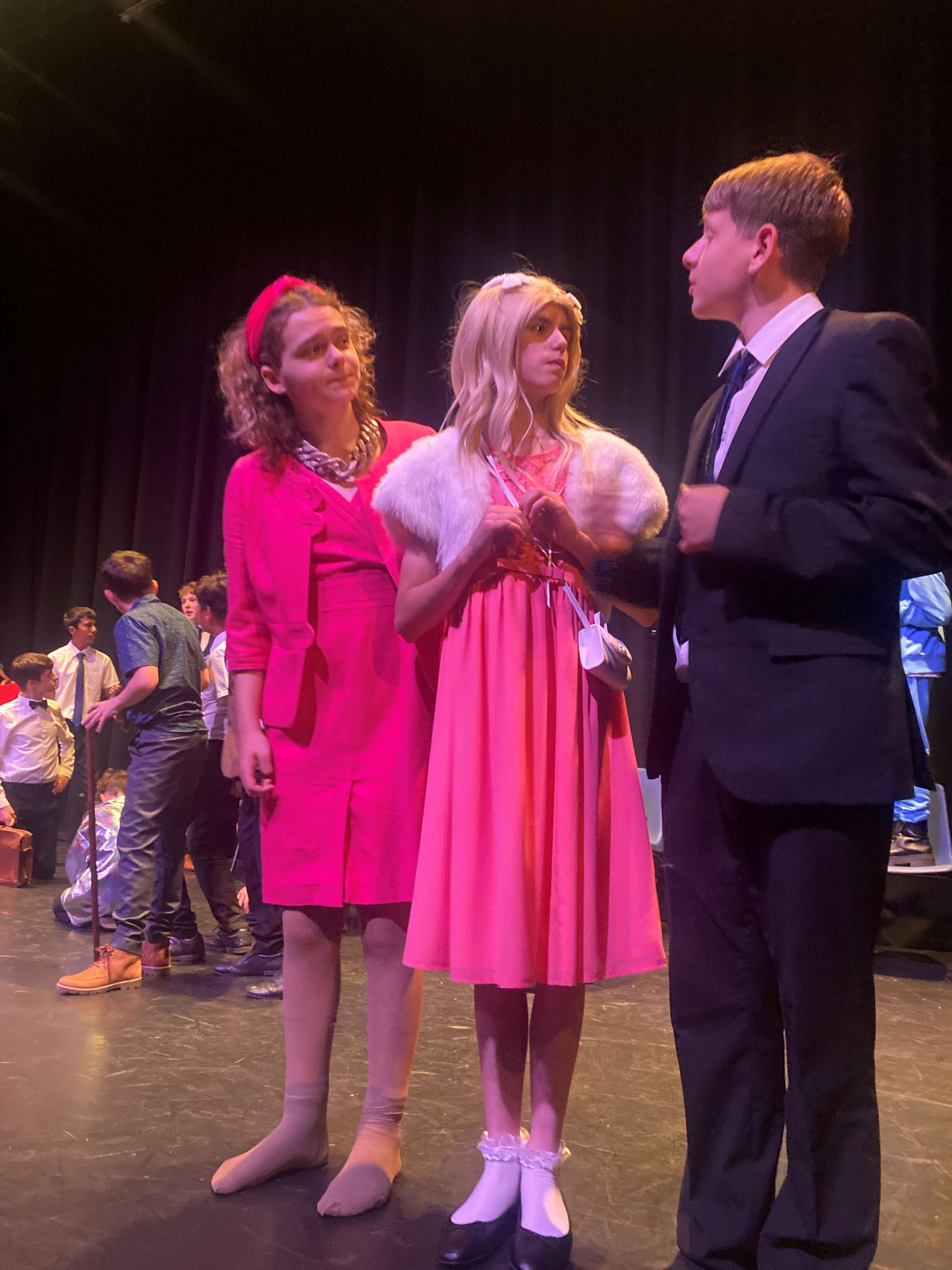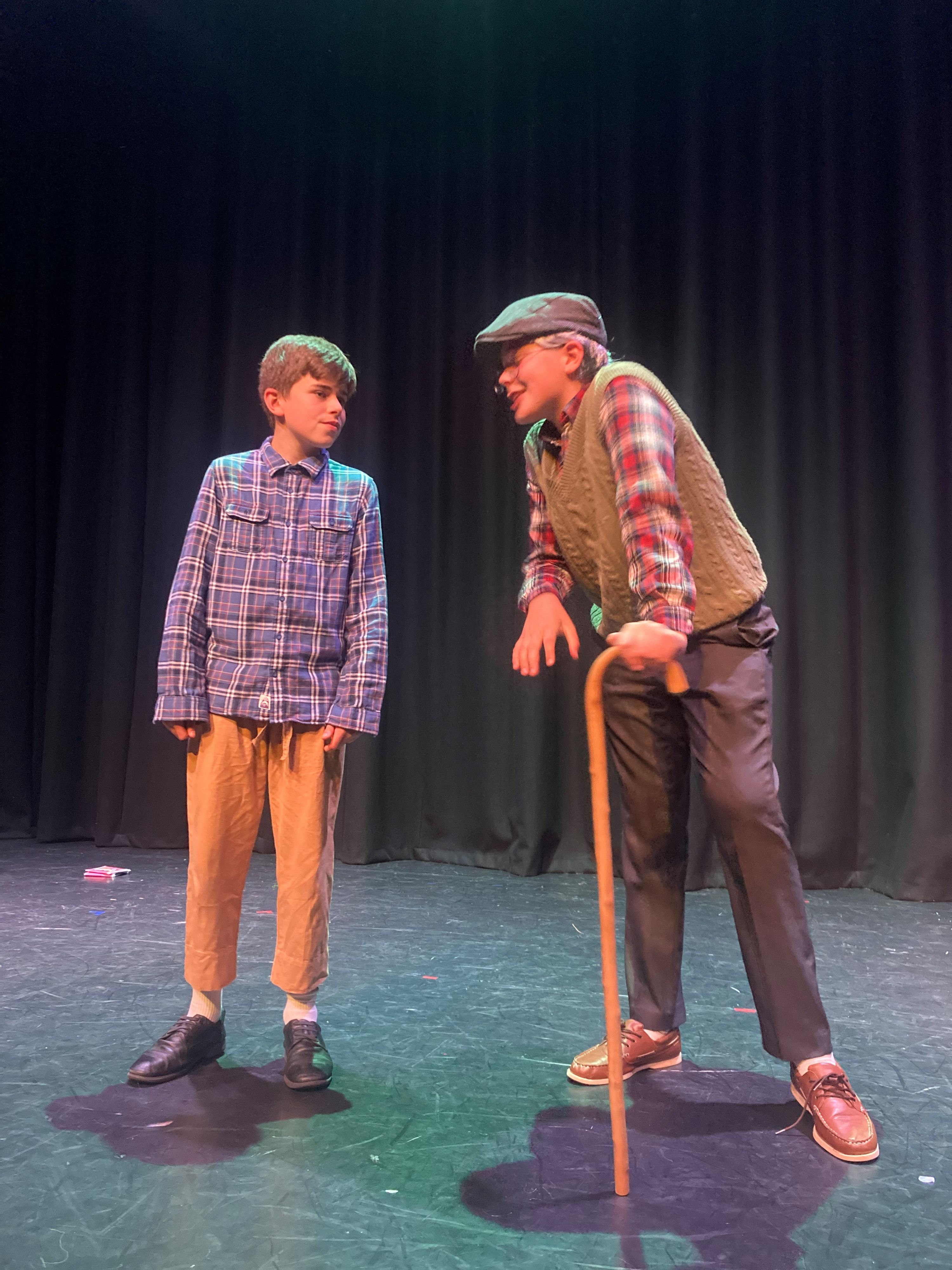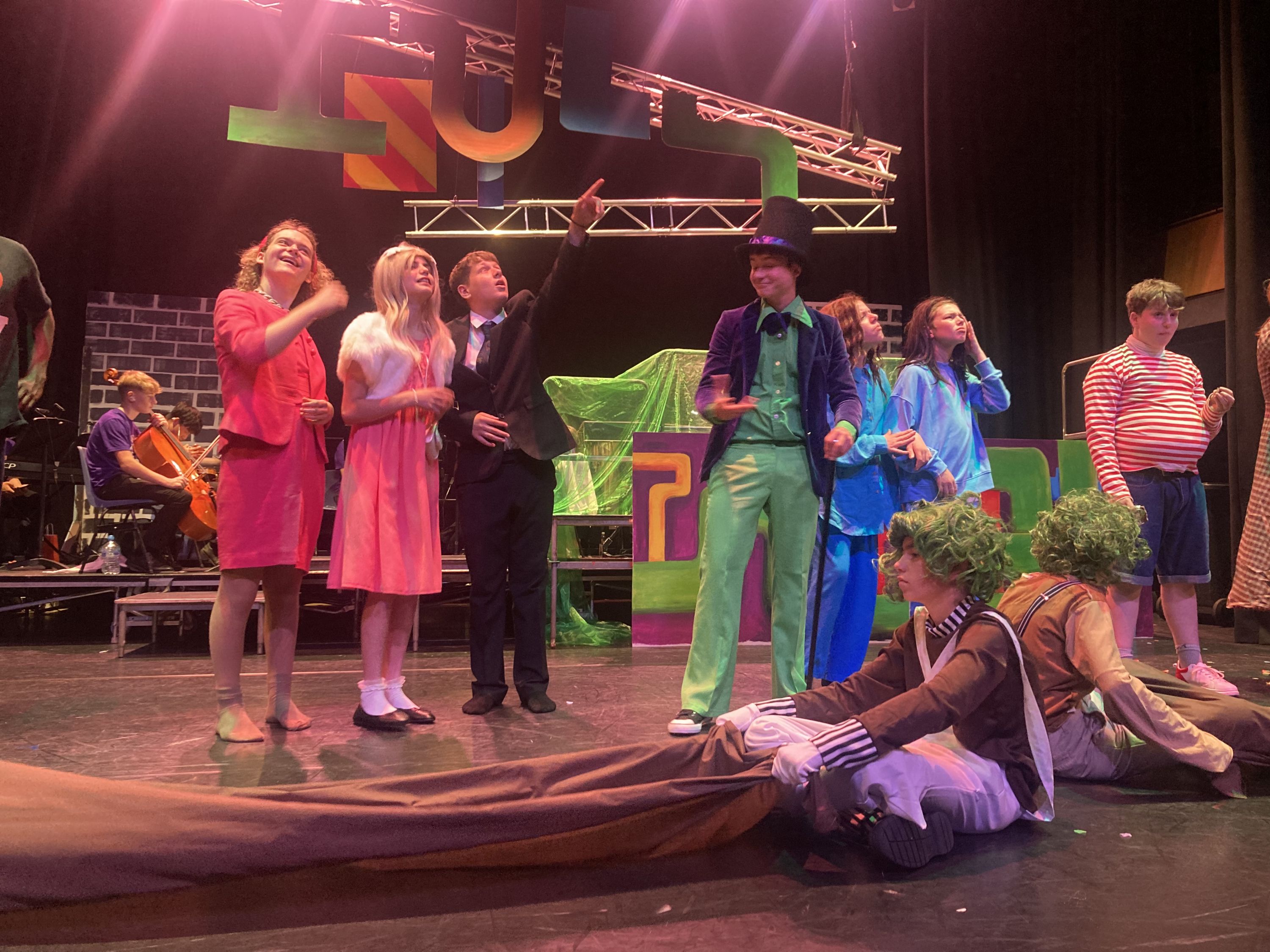 Some of our brightest minds in Year 7 & 8 descended on the local Police Headquarters this week to deliver a presentation on fire safety as part of the County Schools Challenge. Mrs Morgan-Scott has been supporting the group and she has given this glowing report on their performance:
On Wednesday afternoon, a group of Year 7 and 8 pupils headed to the Police Headquarters for the County Schools Challenge. This year's focus was on reducing deliberate fire setting, and the pupils went to present their business plan to the 'Dragons' representing all the emergency services.
Having spent many a lunchtime planning, researching, rehearsing, and practising in front of a wide range of pupils and members of staff, the team were ready for the rigour and challenge of the 'Dragons'.
Before pitching their idea, pupils enjoyed a number of hands-on experiences at HQ with all the emergency services represented. This included a tour of the control room, meeting police dogs, rapid road response teams, riot vans, fire engines (with a chance to use the hoses!), and an ambulance with a little life-saving first aid.
The team were then taken to prepare for their presentation, which gave us a brief opportunity for a quick run through. Then they were into the 'Den' itself!
Filip, Alfie, Joseph, Ammar, Hassan, Samuel, and Louie did us and the school proud – they remained calm, focused, and professional, and delivered an outstanding presentation, centred on fire prevention slogans on everyday flammable items. The wait was then on to find out whether they had done enough to secure a place in the final in a couple of weeks.
We are thrilled to report that they have made it to the final, and will be representing NSB on 3rd July in the Final of the County Schools Challenge! We wish them well, and look forward to keeping you updated with their progress.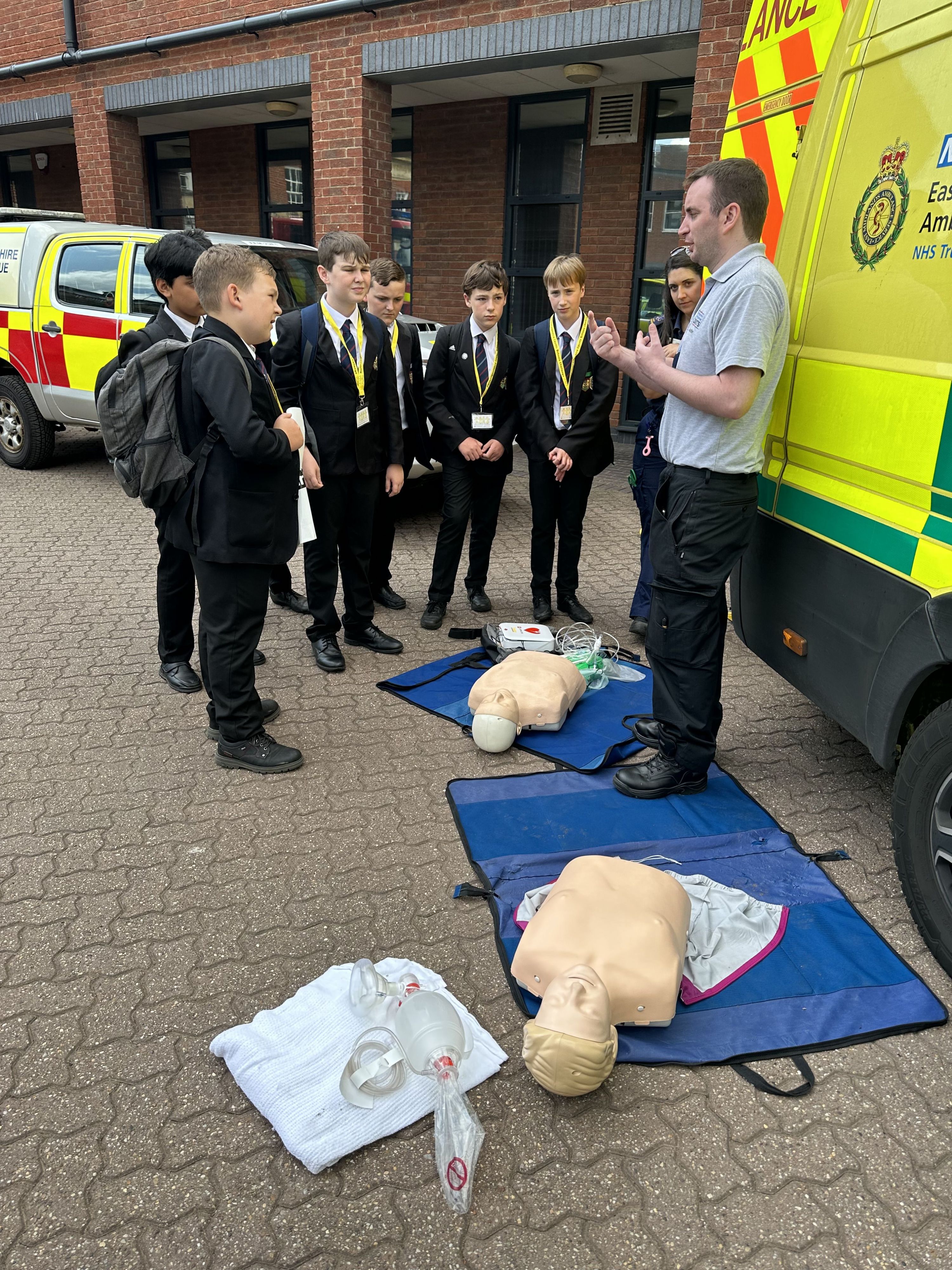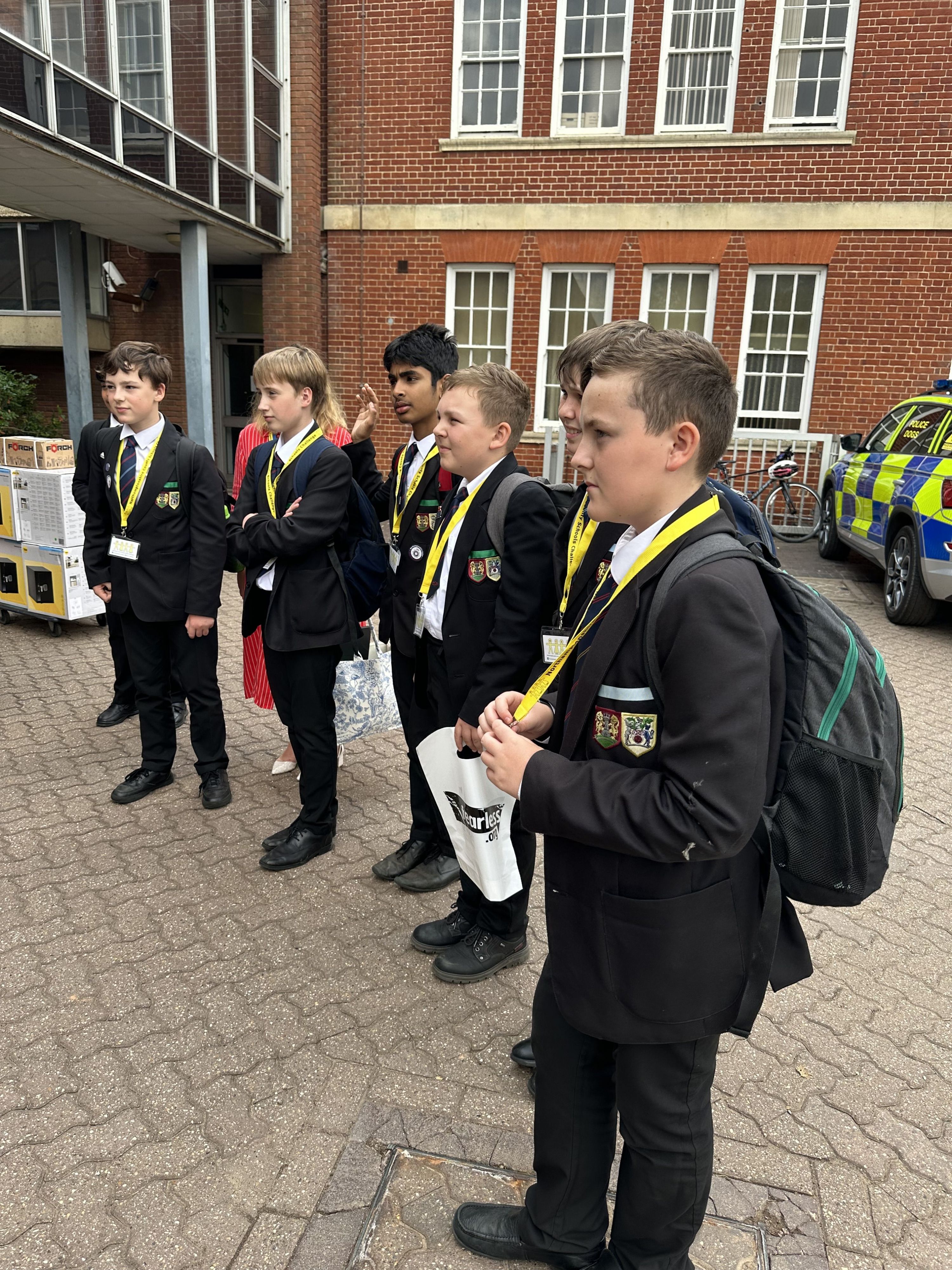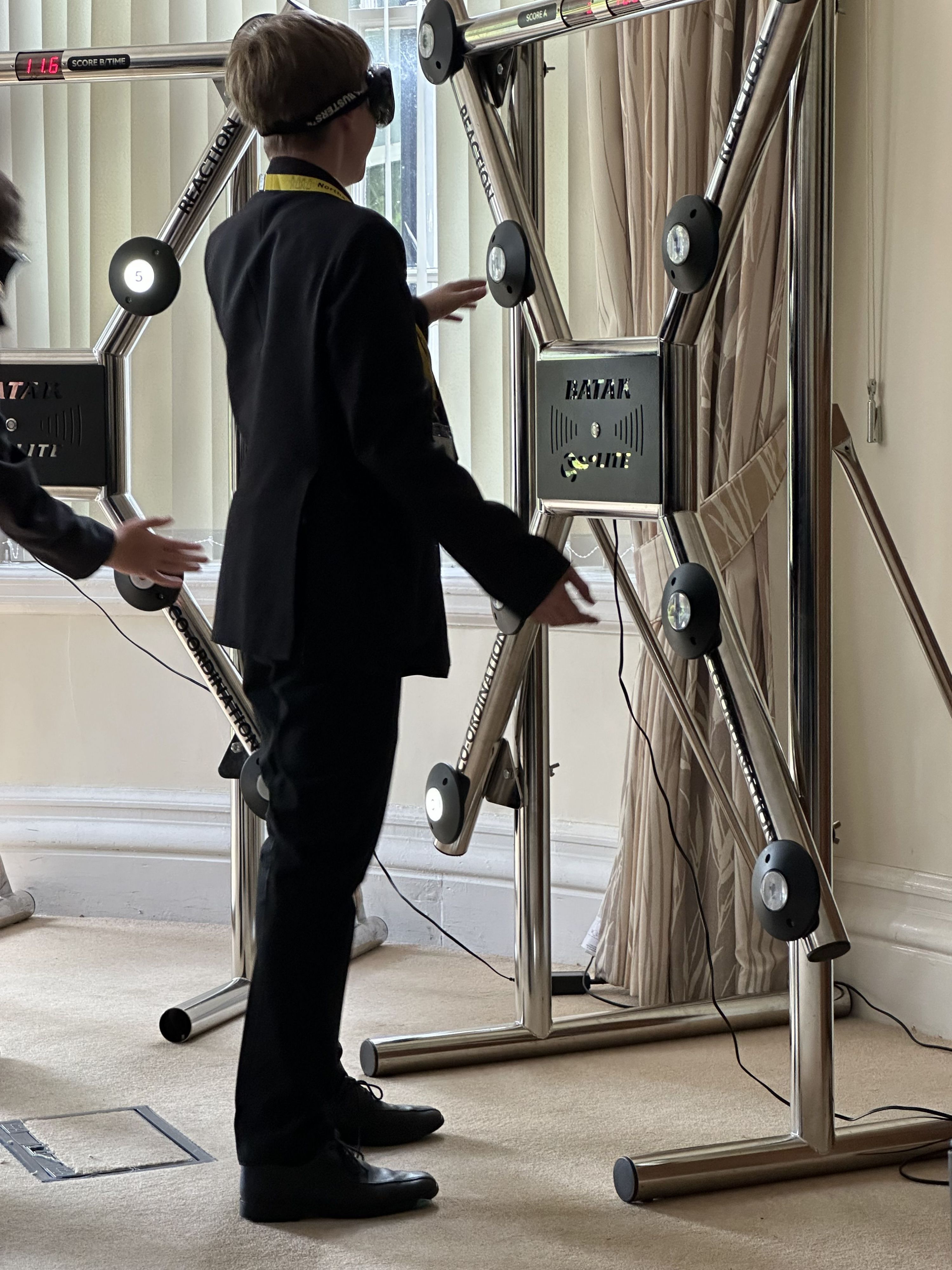 Finally, I am delighted to report that Alice Bates (Y13), Alice Bennett (Y12), Malachy Collins (Y11) and Michael Graham (Y8) have met the English Schools Athletics Championships Qualifying Standards and will represent Northamptonshire at the National Finals on 30th June and 1st July in Birmingham. On top of that success, both the Junior and Intermediate NSB Boys teams have qualified for the ESAA Track and Field National Final on 8th July in Chelmsford after they won their respective Regional Finals; a magnificent achievement!
Richard Bernard
Headmaster