Headmaster's Bulletin 31st March 2023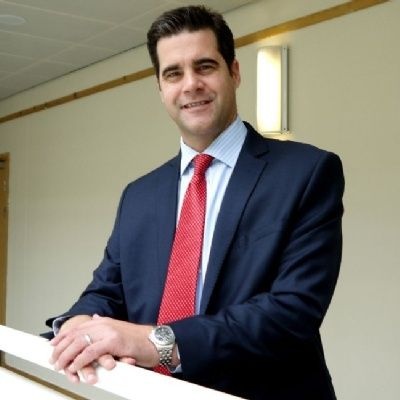 We say goodbye and thanks today to two long serving members of staff:
Mrs Marshall has consistently achieved exceptional academic outcomes for her teaching classes, including securing consistently high GCSE outcomes. She has also been an outstanding Tutor for the NTTP Teacher Training Unit in the school, mentoring twenty-five Science trainees with great expertise over the last five years. We wish her every success in her new school post!
Mr White has been an outstanding PE technician for the past 9 years, contributing far more than simply organising the department. As rugby coach he took his U15 side to the National Cup Quarter Finals in 2018 and the following year they topped England's U16 Performance Tables. He has also, most notably, created a wonderful legacy of Indoor Rowing in the school - coaching recently the NSB Squad to 5 golds and 1 silver at the National Junior Indoor Rowing Championships. We hope he has a fantastic retirement!
It's a big couple of weeks for the multi-talented NSB Big Band. Last night they performed at the Spinney Theatre for the NSG Jazz Cafe - alongside bands from four other schools. The evening was a golden opportunity for a final run-through before the band perform at the National Concert Band Finals in Manchester on Sunday, April 16th. The band (although changing in line up every year) are going for their fifth national title in a row. The coveted Platinum Award is not easy to obtain but Mr Druker reports that 'the band are in good shape and hugely excited at the prospect of giving it another go!!' . It will be an invaluable experience for all of the students (drawn from Y9-13) to perform under the pressure of being marked critically on the quality and accuracy of their programme, with some of the students in the band experiencing their first final!
Many congratulations to Manley House in Year 7 and to Chipsey House in Y8 for topping the Accelerated Reader Word Millionaire Charts for Term 4. So far, this academic year, we have 21 Y7 and 18 Y8 millionaires. The top five students in each year group are listed below: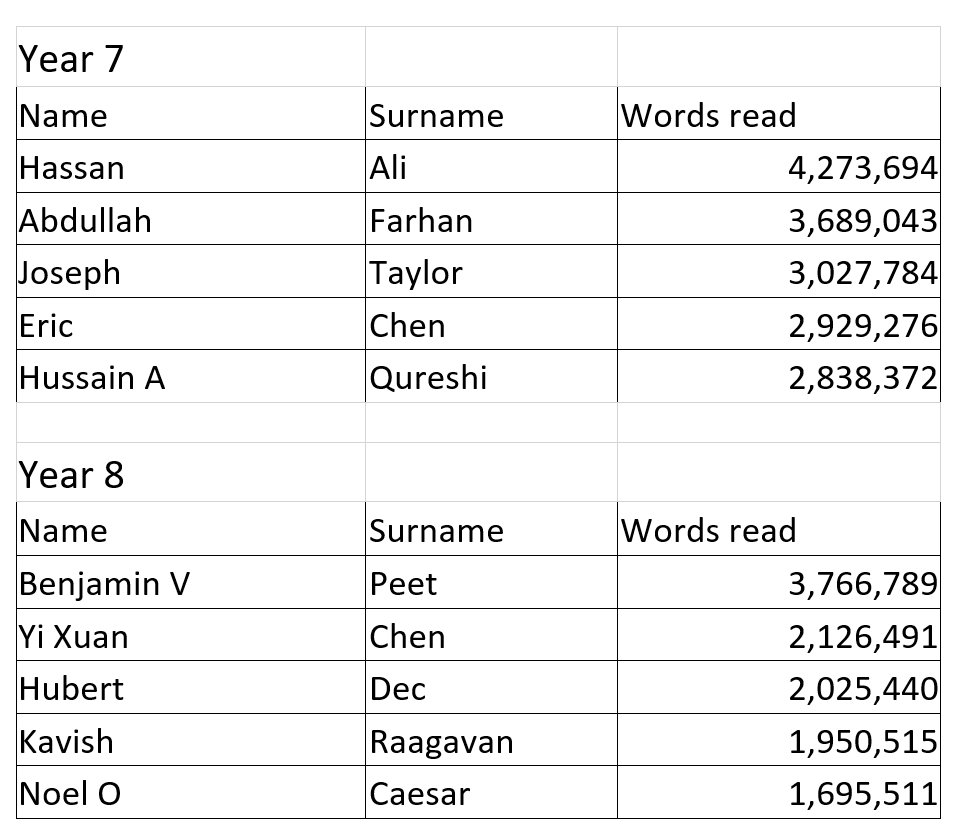 Many congratulations also to Scarlett Humphrey in Y13 and to Ethan Round in Y11 who have been selected for international duty over the coming months. Ethan will represent England in the Four Nations U16 Basketball Cup in Dublin in April and Scarlett will be representing Great Briain at the Para-Swimming World Championships in Manchester this summer.
The U16 Basketball team narrowly missed out on national glory this week after an exceptional season. Although they came up slightly short in the National Final they should be very proud of their performances across this academic year. Congratulations to the U17 and U12 Football teams for winning their respective County Cups and a tough loss for the Y7 Football A team who were pipped in a titantic battle in the National Schools' Cup Semi Final away in Warrington. Despite this reverse, the Y7 Football teams still have two National Finals to look forward to in May! In Water Polo, the U18 team claimed a fantastic silver in their National Cup Final at the end of last week and the U16 squad performed brilliantly to pip Trinity School on goal difference to win the much coveted London League U16 championships on Wednesday.
Parents / carers are reminded that the Term 4 Reports will be issued for all year groups by the end of school today via AIM.
Finally, we hope that all connected to the school have a fantastic Easter and we look forward to welcoming the students back on Tuesday, April 18th (Monday, April 17th being a Staff Training Day).
Richard Bernard
Headmaster