Headmaster's Bulletin 24th March 2023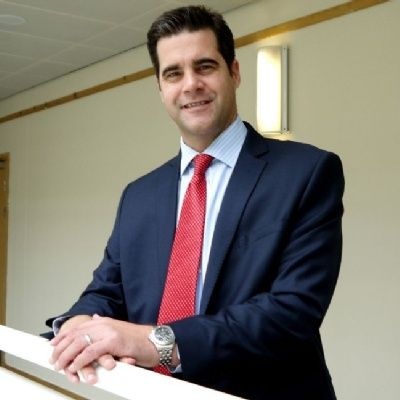 Key Stage 3 students were queuing out of the library and down the concourse stairs yesterday in order to meet best-selling and award-winning children's author, Tom Palmer. Tom ran several engaging literacy workshops over the course of the morning before his book signing session at lunchtime. Tom's books are extremely popular in our library lessons and our boys thoroughly enjoyed an inspiring morning of learning with him.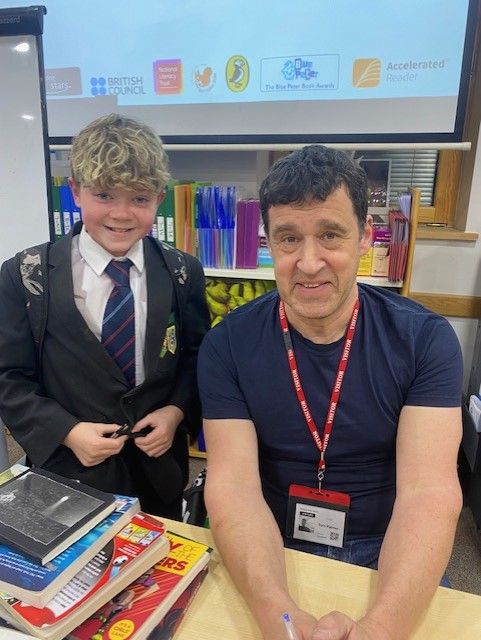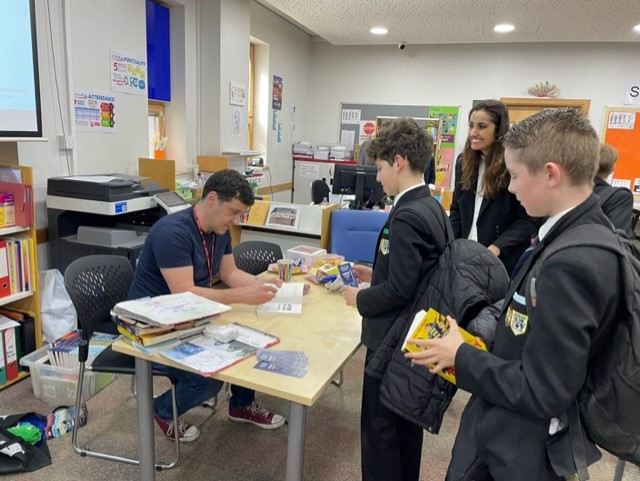 As well as rubbing shoulders with top authors, seven of our Y9 students took a Milton Keynes courtroom by storm recently when they represented NSB in the county round of the national 'Mock Magistrates Competition'. The boys all took different roles in the event, including that of lawyers for the prosecution and the defence, applying themselves with great composure and skill throughout. Teacher in charge, Mrs Law, was incredibly impressed and had this to say about their performances:
All the NSB students gave clear, confident, and fluent responses to the demanding questions asked of them, demonstrating outstanding preparation over case content and excellent presentation skills throughout. The boys were an absolute credit to the school, with individual highlights being when Bodie won the Best Usher award and when Rishi was singled out by the actual Court Judge for his outstanding overall handling of the cases!!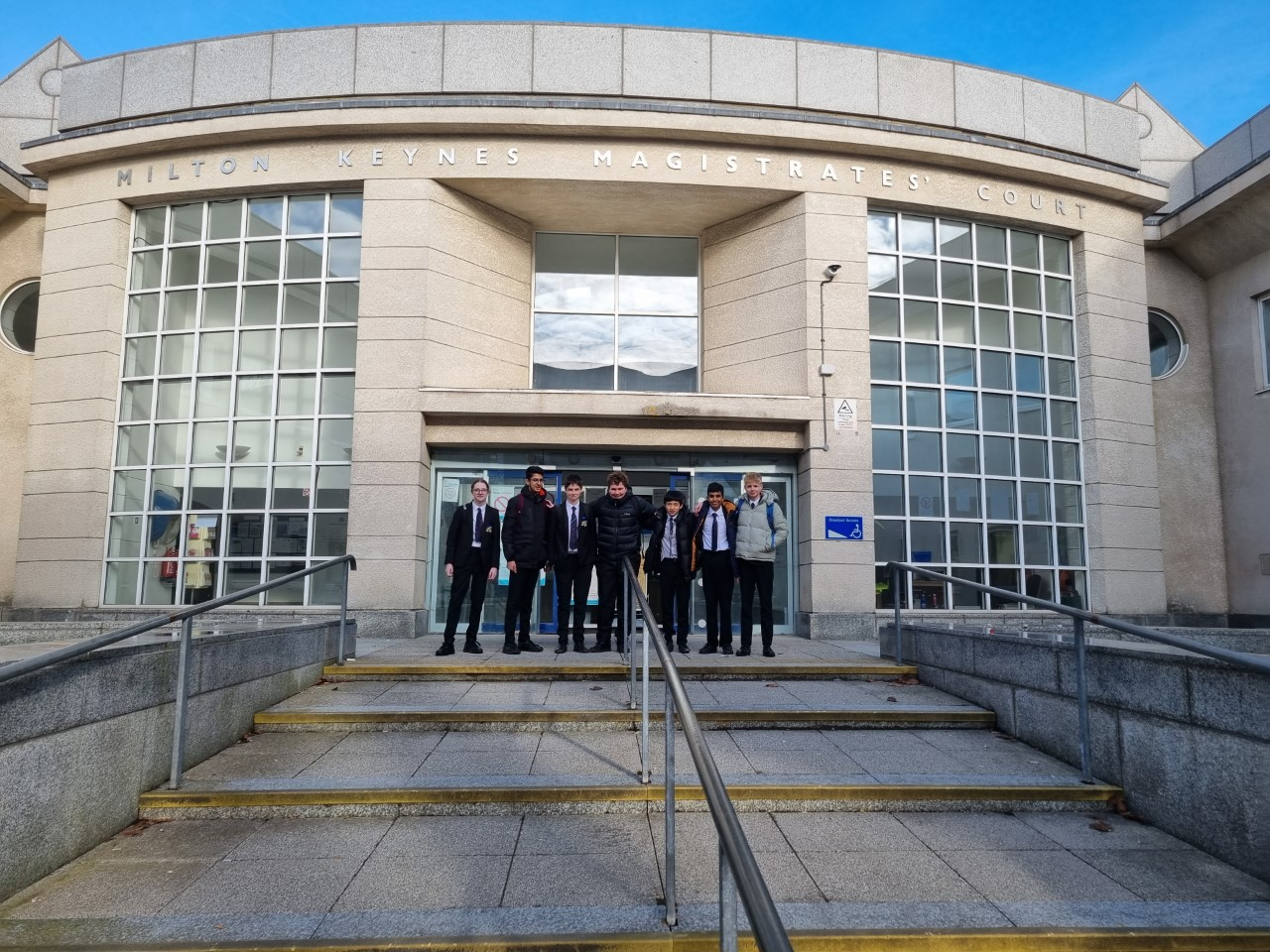 We enjoyed a sensational Employment & Opportunities Evening on Tuesday for our senior students in Y11 and the Sixth Form. Well over 500 students and parents /carers attended the event where they had the opportunity to meet and interact with over 60 different local and national companies. Many thanks to Hannah Rickaby and her team of Theresa Tilley and Judith Howard for putting such an informative and useful evening together. Many of our students will now have a clearer idea of their future career pathways.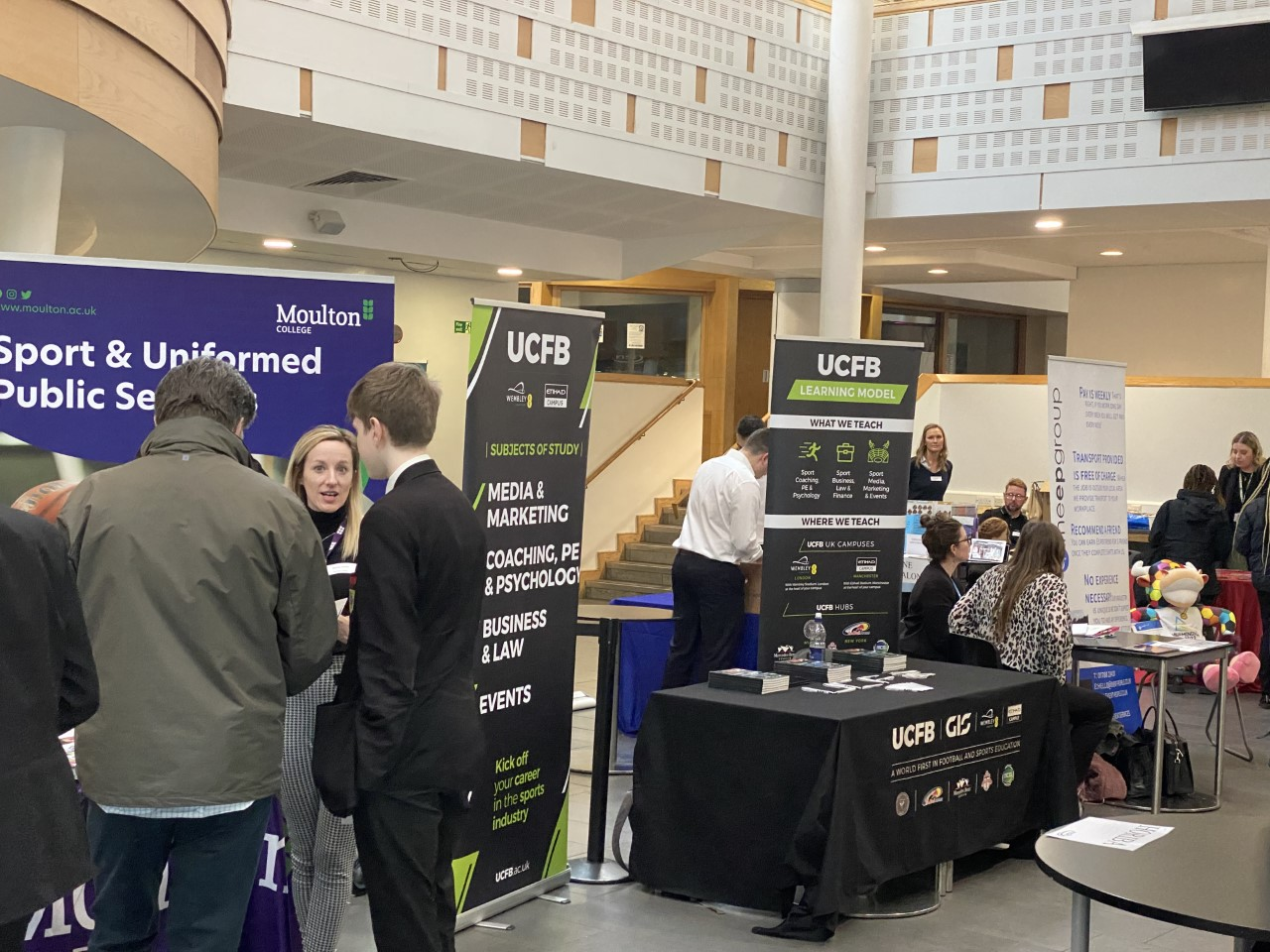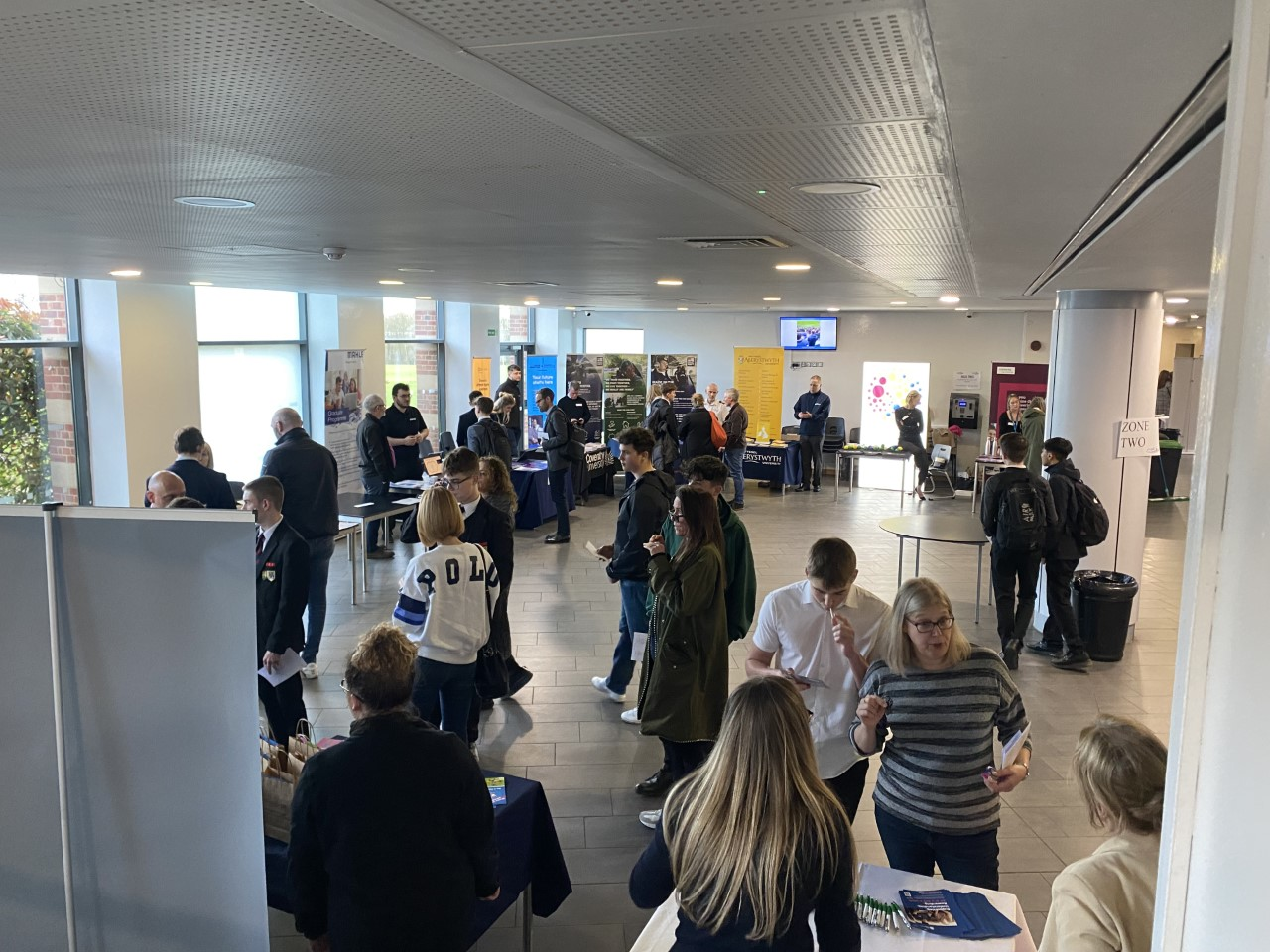 Hundreds of visitors to the Cripps Theatre last weekend enjoyed a feast of music from some of the most talented young musicians in Northamptonshire at the Music for Youth Regional Festival. The wide range of NSB ensembles attracted strong praise from the two adjudicators and fingers are crossed that our NSB groups will be selected to go through to the National Festival in the summer in Birmingham.
NSB dialled up another National School Sporting Final appearance this season with the Y7B Football team, managed expertly by Mr Lagdon, beating Thomas Telford School in a dominant Semi-Final performance on Thursday after school. It will be the school's first ever National B Team Final and the B squad will now join the A squad at the National ESFA Finals Week at the Hawthornes Stadium in May. Well done also to the U13 team who won their County Cup Final on penalties last week and the very best of luck to Y8 student Cian Morrow who has a training session with the U13 Republic of Ireland Football squad on Sunday.
It has been quite a week for NSB Basketball, with the U18s overturning a first leg 8-point deficit to beat Queen Ethalburga from York in a promotion / relegation play off. The win means we will move up to the second highest tier of National College Basketball League competition next season. Our U16 team play their National Cup Basketball Semi-Final this afternoon in Cheshire at the same time that our U18 Water Polo team will be playing in their National Cup Final Competition in Watford. Breaking news just in from Mr Wilcock, is that the U18s have qualified for the Gold Medal match against the winners of Trinity School and Bolton School - to be played at circa 4.15pm today!
There have also been a range of excellent performances from NSB students at the Rosslyn Park Sevens and the ESAA Cross Country Championships this week and we wish the Y8 Rugby team the best of luck at the Caldicott Tens Festival tomorrow - after a very strong season to date, they should have a strong tilt at the prestigious Caldicott title! Best of luck also to Monty Whitehead, Freddie Love and Charlie Burn who will compete in the Y7 National Cross-Country Final at Prestwold Hall this weekend.
Finally, several of our Iranian students and members of staff have been sharing pictures and stories of their celebration of the Iranian New Year - Nowruz. Thank you to all those who sent some pictures and stories in - the celebrations last for 13 days and are a long holiday period in Iran. Some of the photos shared are below - The first photo below shows Haft - which is where the table is set with 7 items beginning with S and the second shows a traditional Iranian feast of food!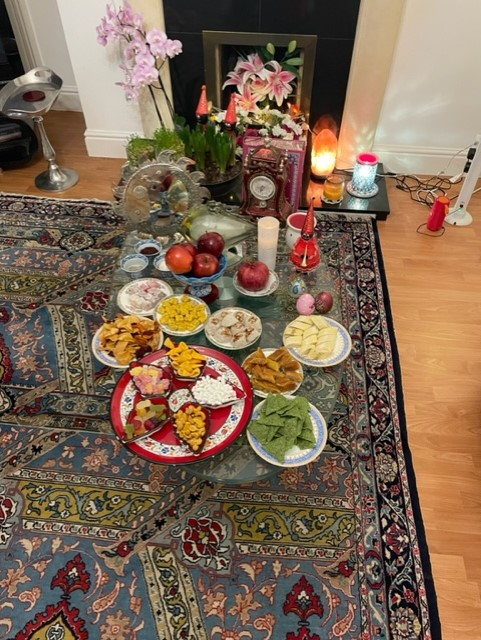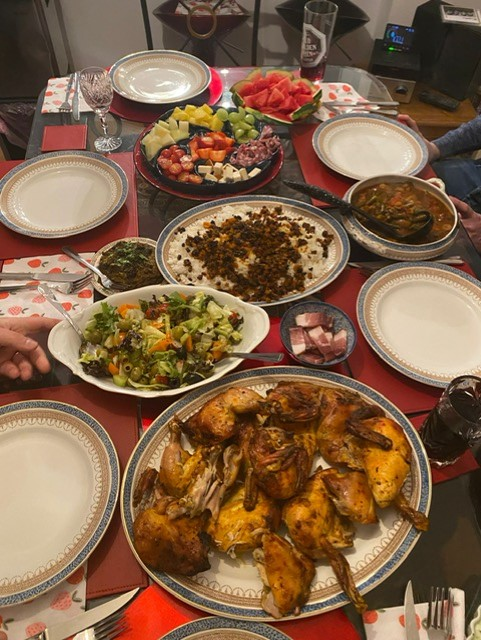 Richard Bernard
Headmaster
Northampton School for Boys