Headmaster's Bulletin 3rd March 2023
A couple of bulletins ago, I mentioned how much the school was looking forward to the NSB Culture Day (held last Tuesday), which coincided with International Mother Language Day. The day was a resounding success with students from all year groups celebrating and sharing a huge range of cultural backgrounds. Mr Kneeshaw (RE), gives his report of the day below, with pictures taken by Year 12 student, Alicia Adeleye (Y12) and Miss Prats.
On Tuesday 21st of February, Northampton School for Boys celebrated its second Culture Day. During this day we saw many students celebrate their own, or their familial, heritage through the wearing of traditional cultural clothing, sharing of food and through the opportunity to learn how different communities have contributed to our school subjects. At lunch, several stalls were hosted by our students teaching each other about different cultures such as Polish, South Indian, Nigerian and many others. Y7 were also able to take part in an International Mother Language Day competition, in which they decorated a cake to represent their mother language – Many congratulations to Daniel Griffiths who won with his Scottish Loch Ness Monster Cake!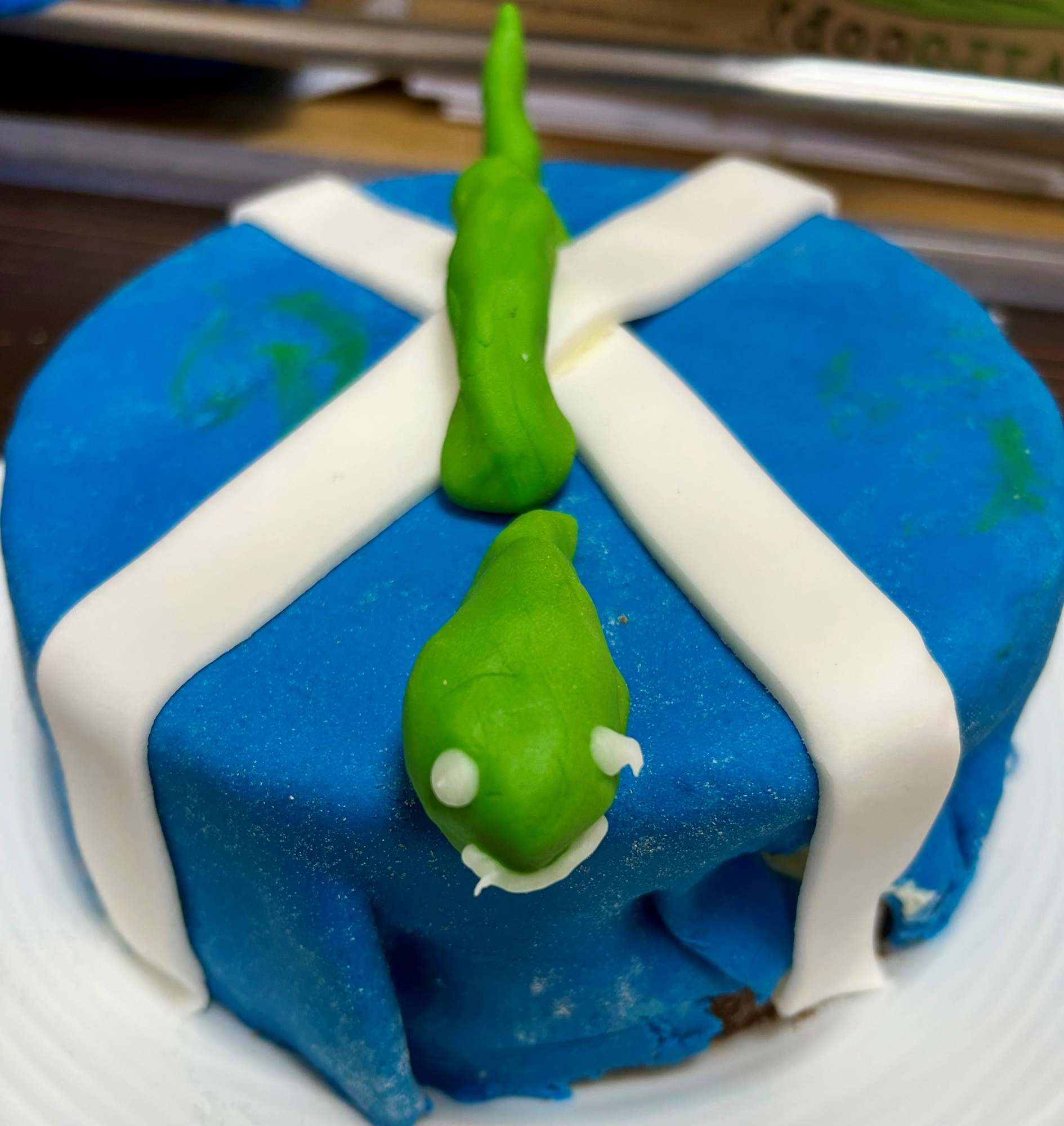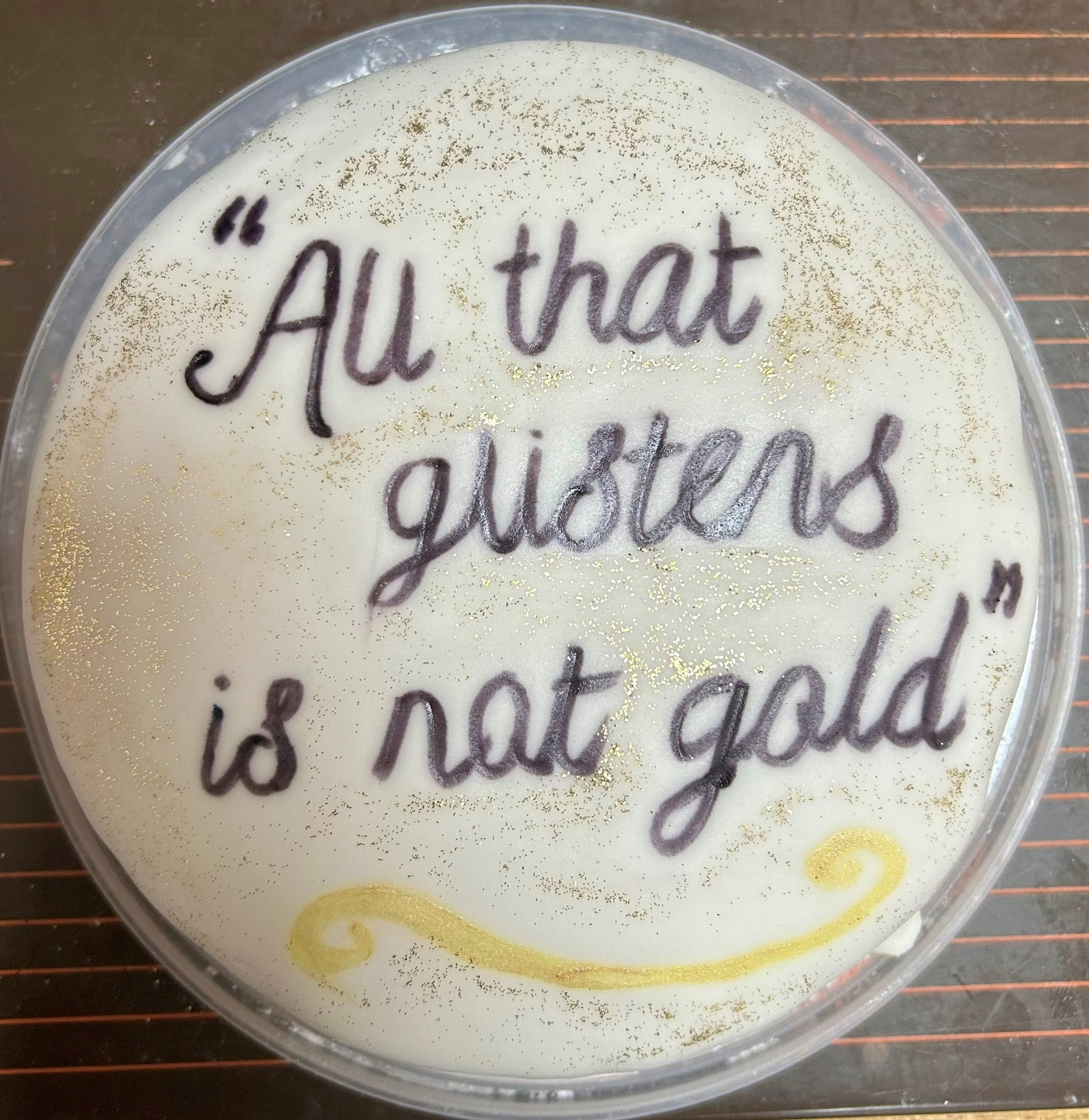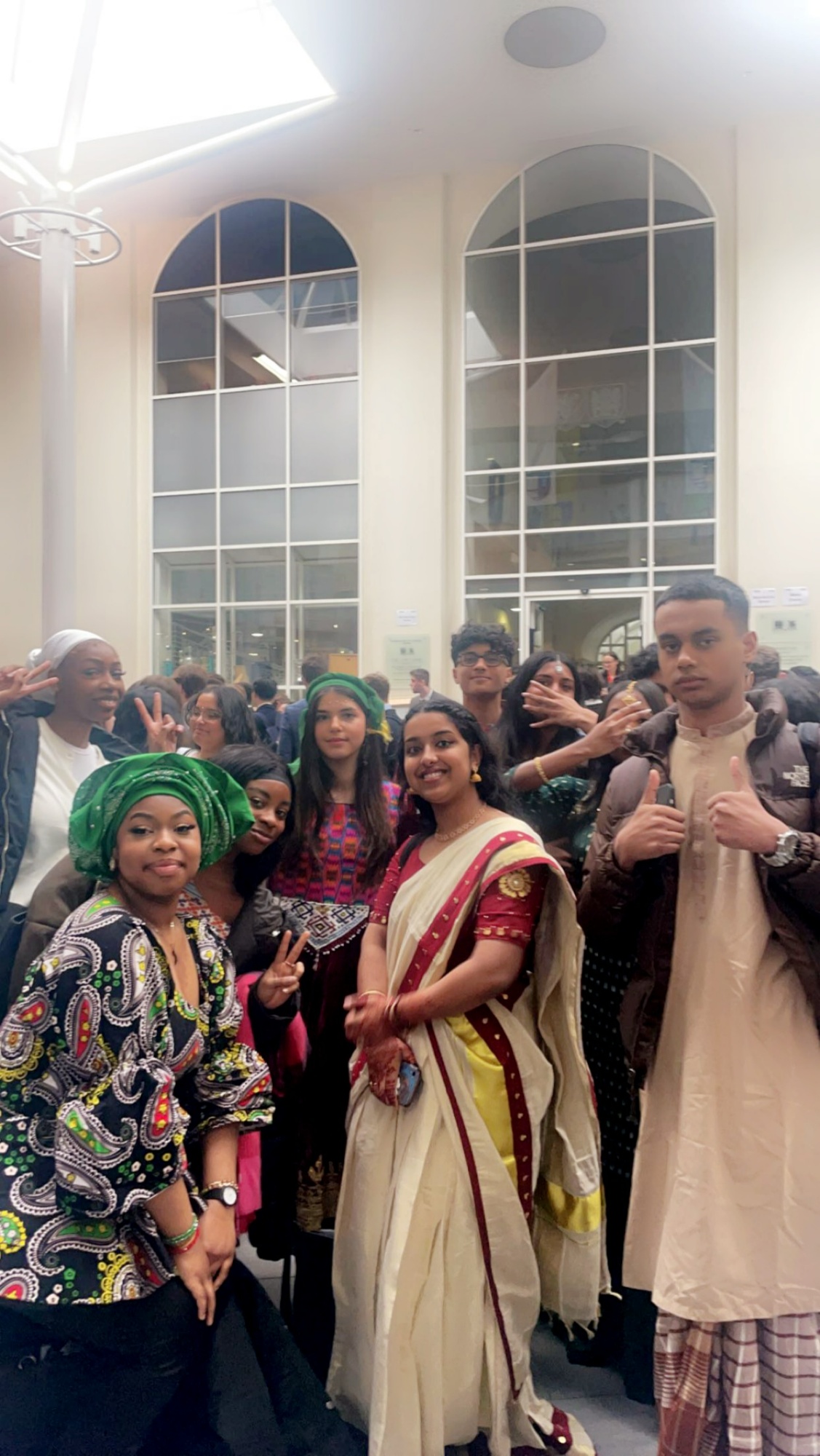 It was truly fantastic to observe our students wearing their cultural clothing with such pride, connecting them to their history and family. There was a fantastic atmosphere of sharing and a truly vibrant debate about the differences and similarities between our communities. Many staff have commented on the meaningful and heart-warming conversations that they had with students about their cultures and families, with many stating their desire to be involved again next year in an even bigger event.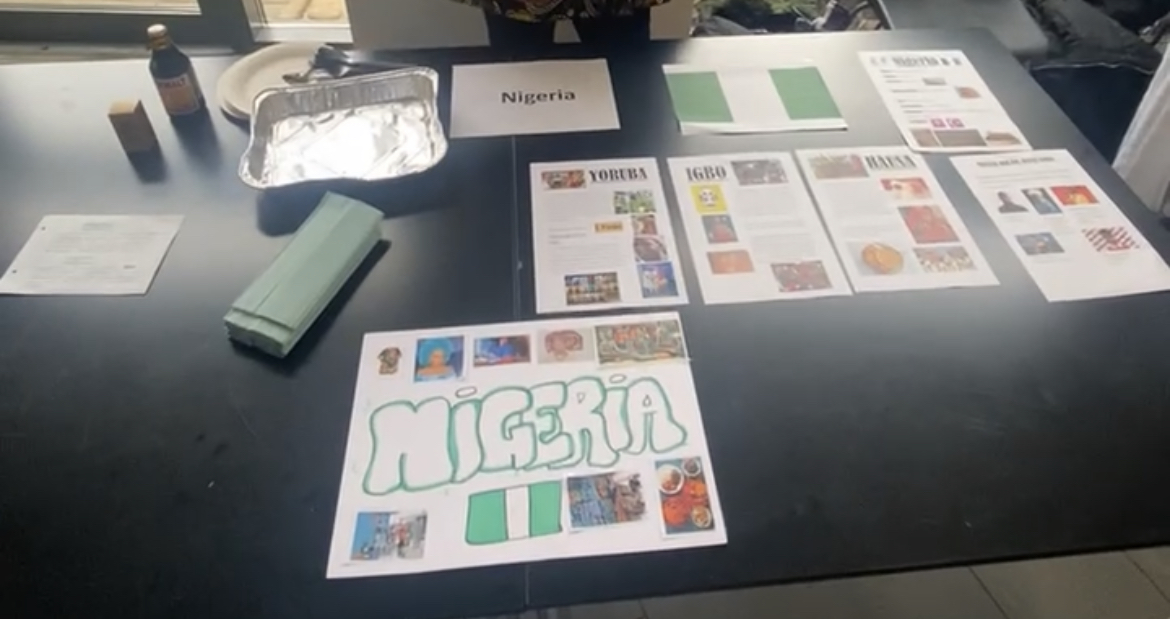 A huge thank you goes to The Race Ambassadors and to Miss Adabale for their support in the organising and running of the day and to Miss Prats for her invaluable support in her work with our EAL students to make the event such a success.
We have a host of big events to look forward to over the coming fortnight, including National Careers Week and International Women's Day (Wednesday) next week and our inaugural Year 9 Oracy Challenge - 'Find Your Voice Finals' on Monday, 13th, the Post-18 Pathways Evening on Tuesday 14th and the NSB entries for the Music for Youth Regional Event during the weekend of March 18th / 19th. We are also tremendously excited about our School Musical - 'My Fair Lady' which is being held on Wednesday, Thursday and Friday (8th-10th) evening next week with tickets available from the Box Office.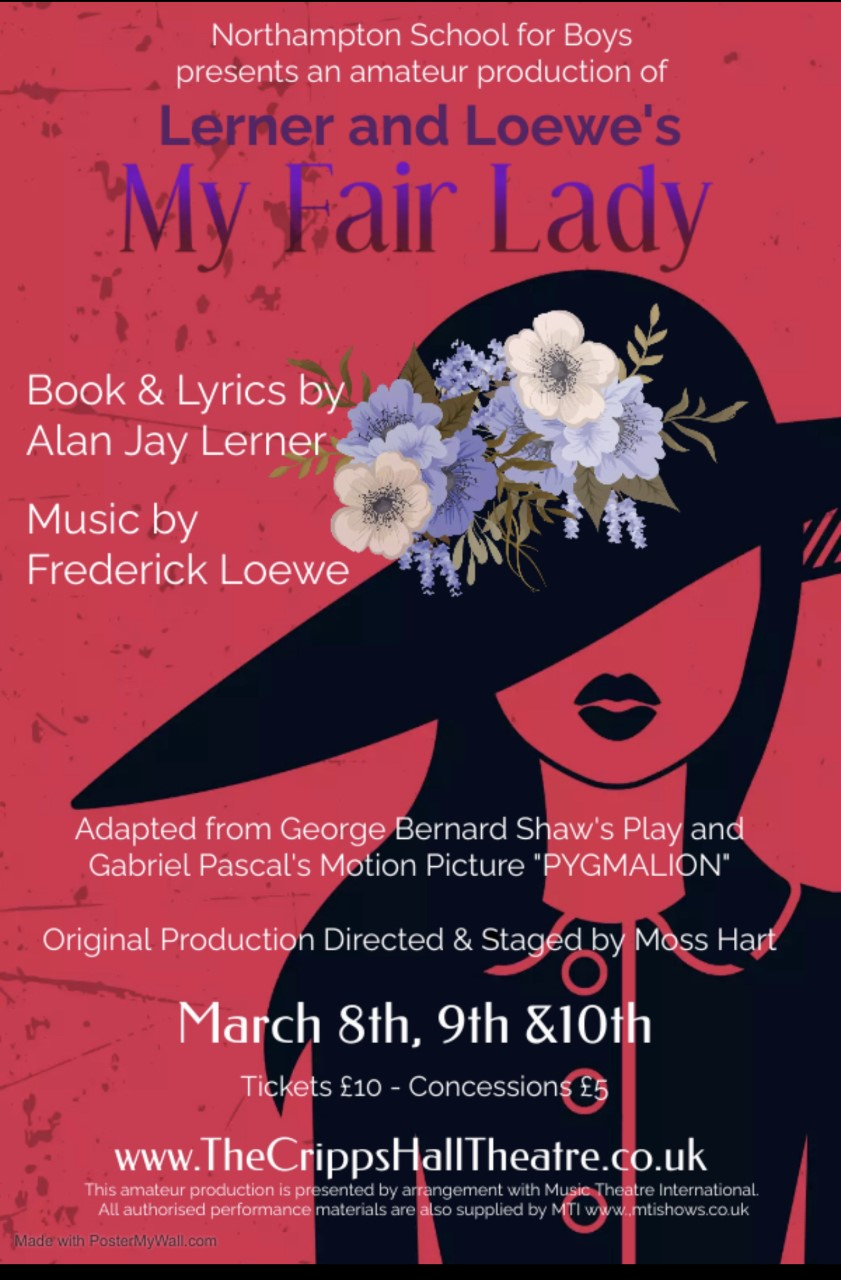 It's a little difficult to know where to start in regard to the sporting success this week. Hot off the press as I write this bulletin, Mr Wilcock and Mr White have been in touch to say that three NSB students have secured age group golds at the Copper Box Arena in London at the England Junior Indoor Rowing Championships. Huge congratulations to new National Champions - Ben Evans (Y13), Michael Graham (Y8) and Max Roper (Y7) with several more events and opportunities for NSB medals to come! Our 16 Basketball team showed great resolve to defeat St Thomas Moore High School from Southend in the National Quarter-Finals on Thursday and our Y7 footballers continue to plough through the draw of all three Y7 National Cups with the A Team making the Quarter-Finals of the Schools' Cup this week after a 2-0 defeat of a very strong King's Norton side from Birmingham. Our U13 Water Polo Team also did brilliantly to win their group and qualify for the National Championships Semi-Finals on Tuesday. On Sunday the U15 Rugby Team take on Warwick School in the Semi-Finals of the U15 National Cup and the Y7 Elite Football Team play Riddlesdown Collegiate in the Semi-Finals of the U12 National Elite Cup next Monday, for the right to defend our title against Cardinal Heenan, Liverpool at The Hawthornes in May. The U18 Basketball team have a make-or-break game next Wednesday against St Peter's, Wolverhampton with a win putting NSB in the National College Basketball League Tier 3 play offs with a chance of promotion.
Many congratulations also to Max Vesty in Year 12, who following his century for NSB against the MCC last July has received a well-deserved invite to an Achievement Day at Lords, which will take place on the day of the scheduled Test Match between England and Ireland in June.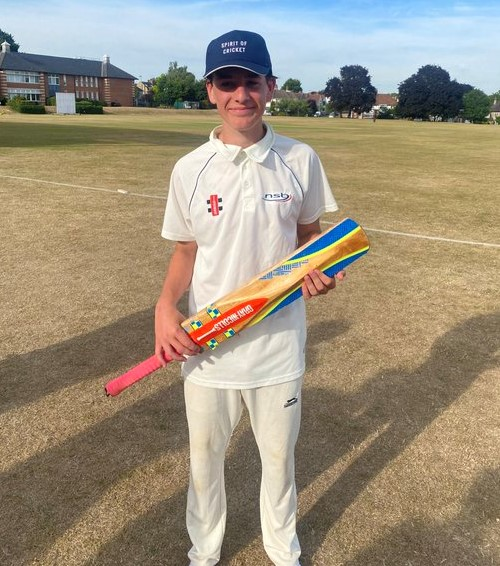 Richard Bernard
Headmaster