Headmaster's Bulletin 24th February 2023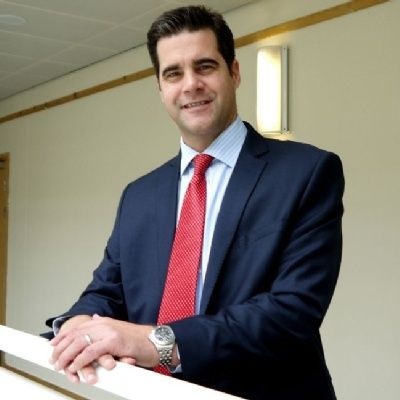 The school's Eco Committee has done a fabulous job in enhancing the school's approach to sustainability and climate change over the course of this academic year. Under the leadership of Mr Bradbury there have been a wide variety of fantastic initiatives to highlight including, NSB Big Schools' Birdwatch, the planting of a Whitebeam Tree by Michael Ellis MP as part of Her Late Majesty's Green Canopy initiative, Switch Off Fortnight and a successful application to the National Veolia Orchard campaign. All these projects and several more are celebrated in our first-ever NSB 'Green Gazette'.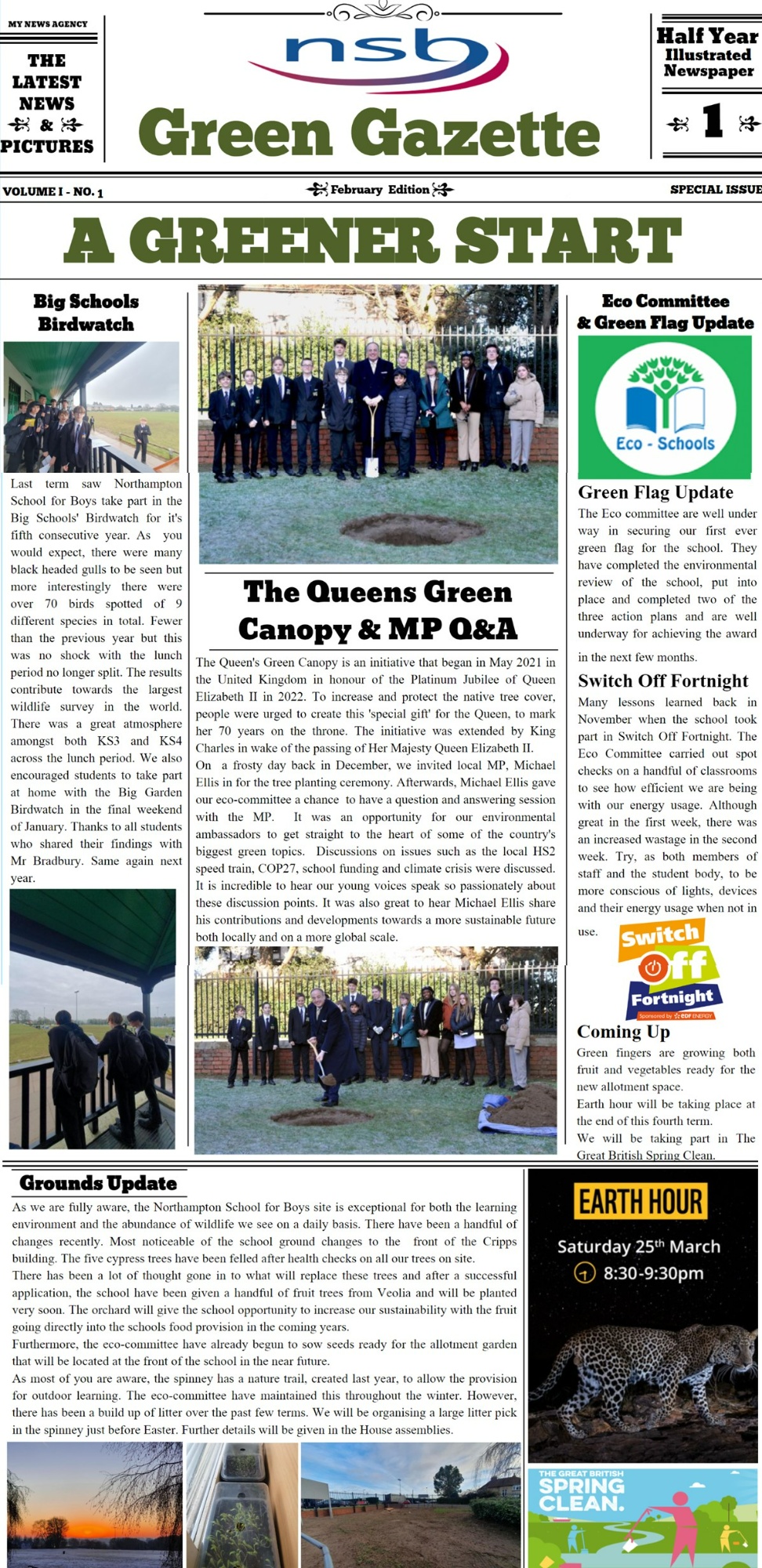 On a related note, there have been several queries over the removal of the large leylandii trees at the front of the school over the recent holiday. The decision to remove the trees was primarily linked to the significant structural damage they were causing to the physical areas around them – additionally, health and safety factors related to the size of the trees and related concerns regarding pollarding were also a consideration. We will be replanting the area with a fruit orchard as part of the national Veolia Schools' Orchard Project to help promote sustainability and climate change. Additionally, in this area we have two other very important trees for the school which continue to flourish.
1) A Hornbeam that was propagated from the only tree that survived the Battle of the Somme from Delville Wood, France
2) A Whitebeam which was planted by Michael Ellis MP as part of the Queen's Green Canopy to celebrate Her Majesty's Platinum Jubilee in 2022
We are very proud of the progress our NTTP teacher trainees have made so far this year. As they start their second placement in partnership schools, we're delighted to share that over half of the cohort have already secured jobs for September. As our trainees begin to shape their career trajectory, at NTTP, we are looking for the future of our teaching profession locally. NTTP has been based at NSB for more than 20 years and with an outstanding rating by Ofsted, the programme continues to provide high-quality teachers on an annual basis for the town and county's schools. If you or anyone you know is potentially interested in teaching, please visit the NTTP website - link.
There have been some fabulous results for the school this week across many sports, with NSB now having secured places in 2 National Finals (U15 / U18 water polo) and three National Semi-Finals (U12A and U12B football and U15 rugby). The U12B football team deserve a special mention for a quite outstanding result in beating nationally acclaimed football school - Wright Robinson College, Manchester 6-0 away from home in the Quarter Finals. The U18 Basketball team are one win away from the play offs in the National College Basketball League with their final league game next week against St Peter's Collegiate in Wolverhampton - a play off game would be a remarkable achievement for our first season in this high profile competition - and the lower school basketball age groups all have National last 32 or last 8 games to look forward to. The U15 rugby Semi Final is being held at Aylesbury Rugby Club on Sunday, March 5th - 10am kick off against Warwick School. Spectators are welcome. We also have the National Cross Country and Indoor Rowing finals to look forward to in March.
Richard Bernard
Headmaster