Headmaster's Bulletin 6th January 2023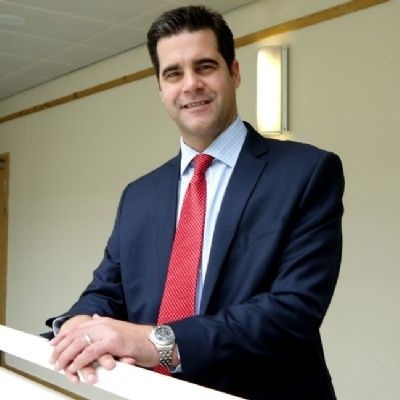 It's been a particularly busy start to the new Term this week, especially for our older students – Y11 and 13 are now deep into their Trial Examination fortnight and on Thursday we welcomed over 1500 internal and external parents and students to the school for our Sixth Form Open Evening.
Despite the recent holiday break, there is still a great deal of student and staff success to report on and celebrate. Towards the end of last term, a large cohort of NSB musicians undertook graded instrumental exams and have gained a fantastic set of results. Many congratulations to all the students below on their achievements:
Finley Rogers Y7 – Piano – Grade 2 – Merit

Finlay Steadman Y8 – Piano – Grade 1 - Merit

Finley Aldridge Y8 – Jazz Saxophone – Grade 5 – Distinction

Ryan Zhou Y8 – Guitar – Grade 5 – Merit

Roman Dell Y8 – Piano – Grade 1 – Distinction

Mason Huo Y8 – Piano – Grade 7 – Distinction

Auguste Yoong Y9 – Piano – Grade 8 – Distinction

Ciaran Long Y9 – French Horn – Grade 5 – Merit

Samuel Wareham Alecock Y11 – French Horn – Grade 7

Luis Ali Y11 – Jazz Saxophone – Grade 6 – Distinction

Ben Davies Y13 – Trombone – Grade 8 – Merit

Robin Taylor – Y13 – Clarinet – Grade 7

Adam Tame – Y13 – Piano – Grade 8 - Merit
Several of our Y12 students have excelled in the highly competitive 'Gresham College Oracy Competition' which is open to all Lower Sixth students across England to enter. Haroon Kherry, Aamna Akhtar, Maryam Al-Rufaye (highly commended), Findlay Normanton, Alejandro Fillo Nastase and Eddie Hennah have all been awarded with a certificate for their reasoned arguments in individual presentations centred around the theme of environment and sustainability.
On the oracy theme, many congratulations to chemistry teacher and leader of oracy in the school, Mrs Hennah, who has successfully published a recent paper on 'The use of language in Key Stage 3 Science' in the prestigious journal - Chemistry Education and Practice. This is Mrs Hennah's seventh peer reviewed publication since joining NSB, the first of which has had over 9000 reads. In recent years, Mrs Hennah has been centrally involved in trailblazing national research into the positive use of oracy within UK education and has used the findings of her work as a foundation for our bespoke Y9 NSB oracy curriculum, which was launched this year.
Former student Will Donaldson has been a wonderful volunteer to the school's music department over the past five months with his placement ending today before he travels to the USA next Thursday to start a degree module at San Diego State University. Will has been busy at NSB – supporting music lessons, giving older students individualised support on composition, leading and arranging music for ensembles as well as helping students in wider areas of school life. Will has left a rich legacy as he has composed the music for our Key Stage 3 Drama Production later this year (June) – 'Charlie and the Chocolate Factory', which we are all very much looking forward to as one of the highlights of the Cripps Theatre Calendar!
We were also delighted to present maths teacher - Mrs Minai this week with her Long Service Award – on January 1st she reached 25 years in post as an outstanding and loyal employee of NSB.
Finally, well done to the Y7 Football team and to the U17 Basketball Team for comprehensively winning their respective National Cup fixtures this week. The young footballers have an overnight trip to Devon to look forward to next week when they take on Torquay Academy in the Quarter Finals of the National U12 Elite Cup – they are doing an outstanding job to date of defending the national title that the current NSB Y8 won last year!
Richard Bernard
Headmaster