Headmaster's Bulletin 2nd December 2022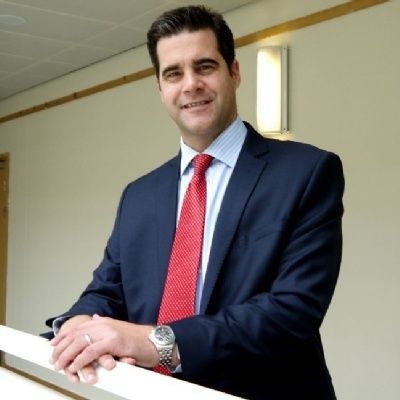 The students have enjoyed a week rich in cultural capital opportunities.
Thursday evening saw the fantastic opening night of the Senior Drama Production 'Shakespeare in Love' where, amidst a bubbling festive atmosphere and backdrop, there were many superb individual musical and acting performances which were backed up by an incredibly strong ensemble cast. We are looking forward to the official press release which is being written by Ben Davies in Year 13 after the closing performance tonight, for which there are still a few tickets left! A huge thank you to Director, Mrs Hasan and to her Production team of Music and Expressive Arts teachers, technicians, parents and support staff who have supported such a wonderful show of student thespian and musical talent.
On Wednesday, a sizable group of Year 9,12 and 13 students enjoyed an inspirational day at the Royal Opera House to watch the 'Schools' Performance of Tosca by Puccini. In Mr Druker's words, 'We study vocal music at all levels and for many students this was their first experience of opera. To experience one of Puccini's finest productions at the world-famous Royal Opera House was the icing on the cake. A full symphony orchestra accompanied the cast, and it didn't disappoint!'
It's been a fantastically successful overall term of school sport and tomorrow the following boys will represent NSB at the ESAA Cross Country National Cup Final in Leeds. The team have done brilliantly to battle through county and regional rounds to make this prestigious event and have every chance of challenging strongly for the 'Intermediate Boys' national title tomorrow.
Nathan Lamb
Oliver Walls
Freddie Harris
Jake Clarke
Dara Collins
Daniel Pigott
This week there has been a string of notable sporting successes: the U14A and U12A football teams have made the National Cup Quarter Finals after dominant displays in the round of 16, with their U13 counterparts narrowly missing out after an extra time loss. The U18 water polo and U14, U17 and U18 basketball teams all recorded emphatic wins in their national competitions and the U15 rugby team strode confidently into the Quarter Finals of their National Cup after beating Haileybury School 55-7 at home on Wednesday. The Quarter Final draw for the rugby will be streamed live from Twickenham next Friday. There were also excellent wins in the National Cup for the U15B, U18B and the U13B football teams – the latter winning 9-8 on penalties!!!
Finally, a reminder to parents / carers of the live consultation for our new NSB Academy Trust Free School – Northampton School which is set to open in September 2023. Northampton School will be a co-educational 11-16 school located on a site on the outskirts of Northampton and planning permission for the new school has been approved, plans have been fully developed and construction is ready to commence. Northampton School will emulate the ethos, curriculum, extra curriculum and policies of NSB School and NSB's trustees fully expect Northampton School students to achieve similarly exceptional levels of academic and extracurricular achievement to NSB students. The intended opening date is September 2023 for 210 Year 7 students only, growing to a target roll of 1200 students (full capacity) by September 2027. As part of the legal pre-opening duties we have launched our Section 10 Consultation for the school.
All NSB parents / carers are warmly invited to complete before the January deadline date. Parents / carers will note that the new school will initially be in temporary accommodation, the location of which is yet to be confirmed before students move permanently into the new school buildings, which are set to complete during the 2023-24 academic year. Discussions are currently taking place as to whether it would be feasible and without detriment to meet this need through some additional temporary classrooms on the NSB site or through the provision of a separate temporary facility on the site of the new school, during the latter stages of the construction of the permanent facilities.
Richard Bernard
Headmaster