Headmaster's Bulletin 1st July 2022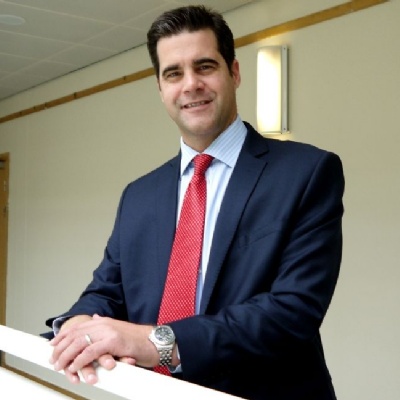 The opening night of our Key Stage 3 Production – 'Goodnight Mister Tom' made a triumphant start, with exceptional student acting and musicianship carrying the much beloved but emotion drenched story with great strength through to the curtain call. Many thanks and congratulations to Miss Bason for her leadership of the show and to her army of supporting staff and sponsors, with particular mention of the decoration of the Cripps Hall Atrium which set the Second World War tone brilliantly and of course the cakes, which flew off the shelves at the interval! There are still some seats available for tonight – it comes highly recommended!
Courtroom drama gripped the NSB English corridor earlier this week with members of 7E3 locked in a fierce Shakespearean dispute over the rights of Queen Titania and King Oberon to the custody of the Changeling Boy (a Midsummer Night's Dream'). 'Judge' Cavalli Knox expertly presided over razor sharp lines of legal attack and defence with palpable tension leading up to the final verdict! For the outcome and a full write-up from Mrs Morrell and Miss Scott please: Click Here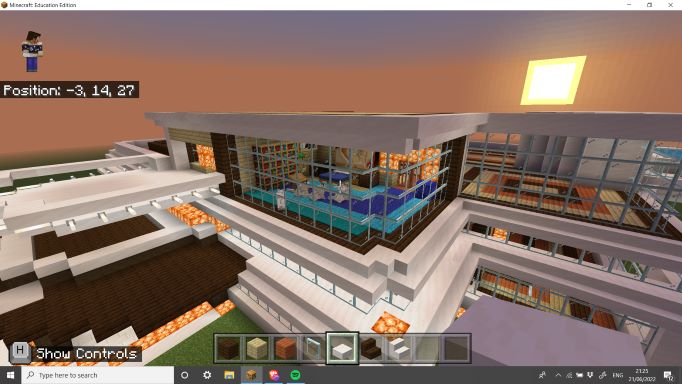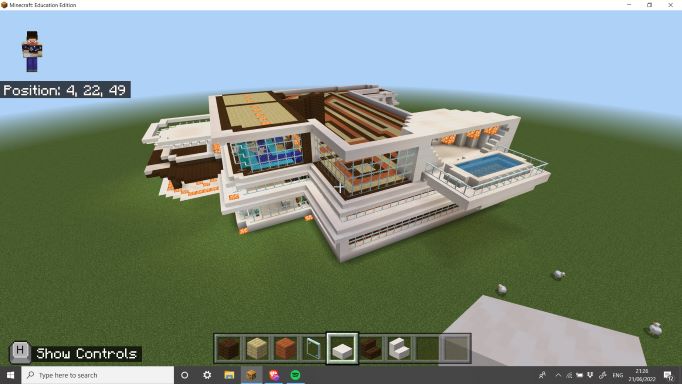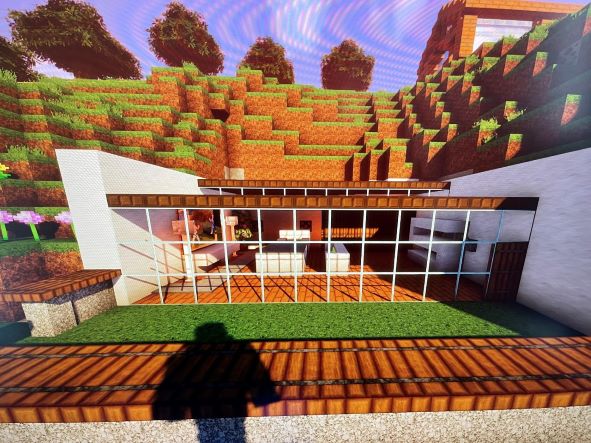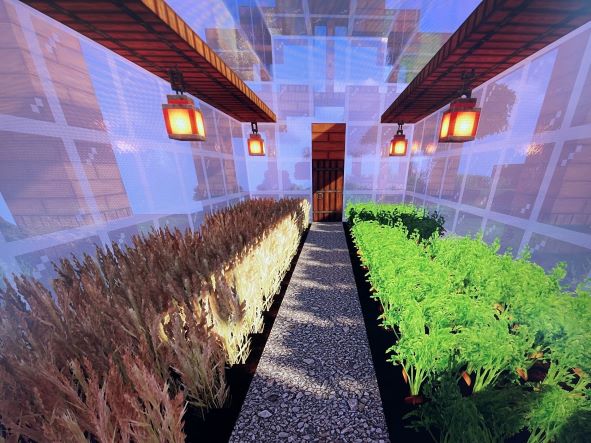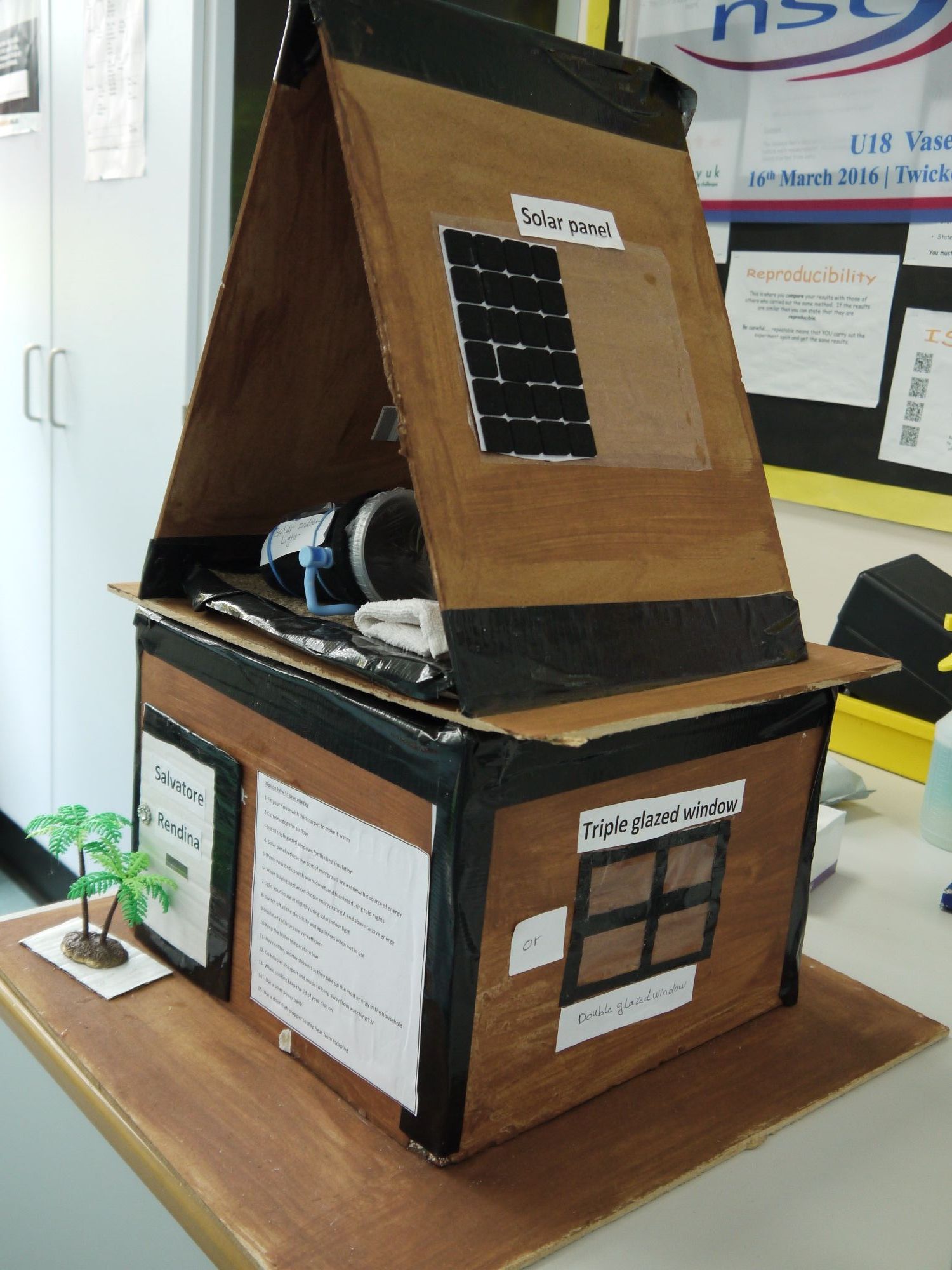 Year 9 students, under the tutelage of Mr McKie, have been designing some extraordinary 'Eco Friendly Houses' in Science with sustainability assets ranging from the collection and recycling of rainwater to clever use of technology to deliver clean, element driven/low carbon energy. Designs from Zhuoxi Wang, William Arthurs and Tom Beswick were of particular note.
Salvatore Rendina went one stage further, building an excellent prototype with scrap material.
Schools from across the Midlands region competed for the U13 ESSA East Midlands Cadet Water Polo Cup at the NSB pool on Tuesday. We traditionally enter two Year 7 U12 teams into this competition as an introduction to regional and national competition and this year both squads of 8 boys performed brilliantly. The final table saw the NSB B Squad placing third and the A Team retaining the trophy that we won last year. All the boys played at a very high level with special mention to Finley Emery, identified by Mr Lane as the overall player of the tournament and a possible future junior international based on his current performance trajectory.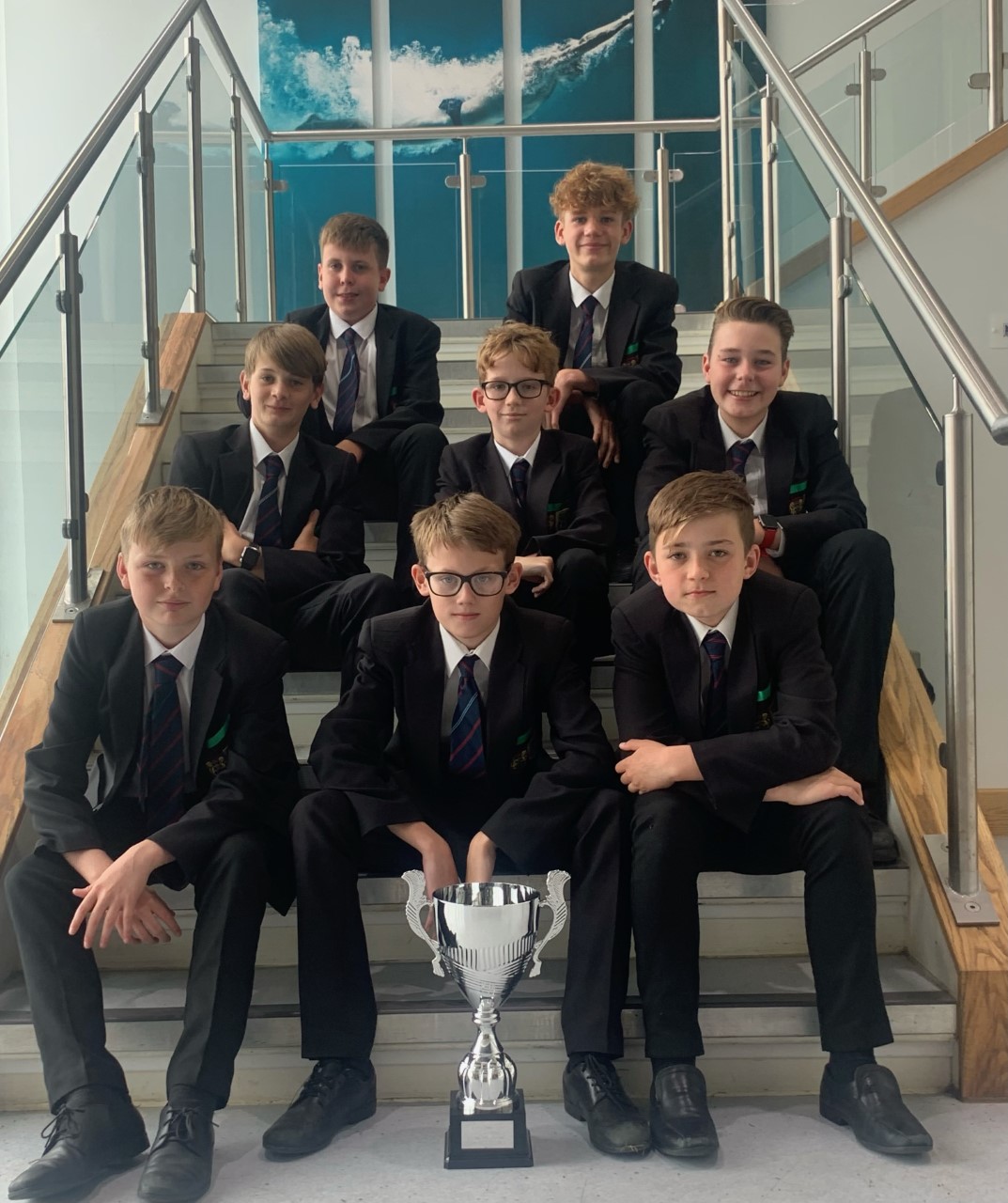 Our talented musicians have been racking up outstanding grades in their instrumental music exams, many of whom will also be in action at the School 'Summer Holiday' Music Concert next Wednesday – tickets available from the Box Office. In amongst the batch of excellent grades are some first-class achievements from our youngest students in Key Stage 3 already working at Grade 6+ levels - Finley Allen Y8 gained a Grade 8 Merit in the Drums, Oscar Rockingham Y8 a Grade 6 Distinction in Baritone and Seth Bridge Y9 a Grade 6 Merit in the French Horn. Louis Druker in Y8 has also recently taken his Grade 8 in Drums with the result pending. Many congratulations to all the following:
Vocal
Justin Fung 12K - Grade 8 Distinction
Lochie Dow 9K - Grade 5 Merit
Joshua Manz 13T - Grade 8 Merit
Jazz Saxophone
Ben Davies 12S - Grade 7 Merit
Alex W. 12P- Grade 4 High Merit
Patrick Gibbons 12L - Grade 4 Merit
Alec Perry 10S - Grade 3 Distinction
Teodor Teris 11Q - Grade 2 Merit
Ben Meachem 11J - Grade 6 Merit
Luis Ali 10R - Grade 5 Distinction
Ana Whitehead - Grade 8 Distinction
Guitar
Oliver Desai 9R - Grade 2 Merit
Piano
Casey Judd 8H - Grade 2 Distinction
Dylan Uslu 7J - Initial Exam Distinction
Jude Foskett 7J - Initial Exam Merit
Drums
Finley Allen 8I – Grade 8 Merit
Orchestral Percussion
Luis Ali 10R - Grade 6 Merit
Louis Druker 8I - Grade 4 Merit
Cello
Joshua Bradbrook 7Q - Grade 3 Pass
Henry Bridge 7R - Grade 3 Merit
Alex Dixon 8J - Grade 5 Distinction
Tom Davis 8K - Grade 5 Distinction
Jeremy Everitt 11R - Grade 6 Merit
Ben Hunter 11Q - Grade 6 Merit
Michael Tang 13R - Grade 8 Merit
Tuba
Charlie Taylor 10H - Grade 8 Distinction
Baritone
Oscar Rockingham 8R - Grade 6 Distinction
Joshua Denton 10P - Grade 5 Merit
French Horn
Owen McClay 11K - Grade 7 Merit 
Seth Bridge 9Q - Grade 6 Merit
Trumpet
Jonathon Scurr 10R - Grade 7 Pass
Stanley Rees 9J - Grade 5 Distinction       
Patrick Heron 13S - Grade 5 Merit                                  
Trombone                           
Reece Gratsa-Smith 9K - Grade 5 Merit
Cornet
Sophie W. 13P - Grade 7 Pass
Flute
Chloe Bird 12L - Grade 8 Merit
Dylan Kingston 8R - Grade 2 Distinction
Clarinet
Alex W. 12P - Grade 5 Pass
Finally, best of luck to the Inter Boys athletics squad tomorrow who will be representing NSB at the ESAA National Track and Field Cup Final in Abingdon, Oxfordshire. The team earned a place in the final by winning both the county and regional qualifiers and they can look forward to the pinnacle of schools' athletic competition across a range of events. NSB Students competing are, Ethan Round, Thomas Ritchings, George Tonga'uiha, Kye Campy, Joshua Sothcott, George Berry, Nathan Lamb, Joshua Berwick, Malachy Collins, Jasper Smith, Samuel Walmsley, Joshua McAndrew, Isaac Sallis, Oliver Walls and Matthew Ireland
Richard Bernard
Headmaster
Follow NSB on Twitter: @NSBSchool