Headmaster's Bulletin 6th May 2022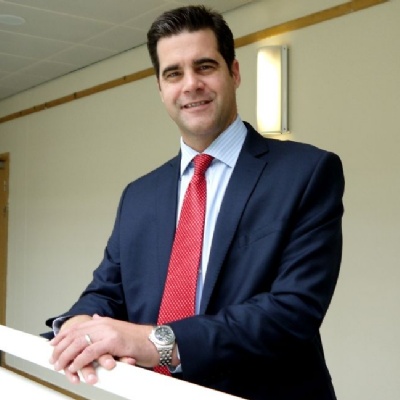 Over 130 NSB alumni are set to attend the 10th Former Student Luncheon today at the National Liberal Club in Whitehall, London. An exceptional menu beckons and we are delighted to have Sam Vesty, 'Attack Coach' at the Northampton Saints, as the guest speaker for a 'Question-and-Answer' session. Many thanks to Mark Lee for co-ordinating this annual event which is always thoroughly enjoyable.
We have several recent charity updates. The Red Cross Appeal for the Ukraine raised an impressive £2,055 and the final total for our Charity Week is a brilliant £11,343, which includes £1,524 for The Royal British Legion from the sale of NSB Remembrance Pins.
The money raised has gone out to the additional charities identified below as the beneficiaries of this year's NSB Charity Week and we are very grateful for the thank-you letters and certificates which have been received from each respective organisation:
Mbwekeni School (South Africa)
Save the Children
MS Society
Children with Cancer
Pancreatic Cancer UK
Parkinson's UK
BacZac
The Lowdown
Cynthia Spencer Hospice
The Lewis Foundation
Niamh's Next Steps
Cynthia Spencer receiving their cheque this week: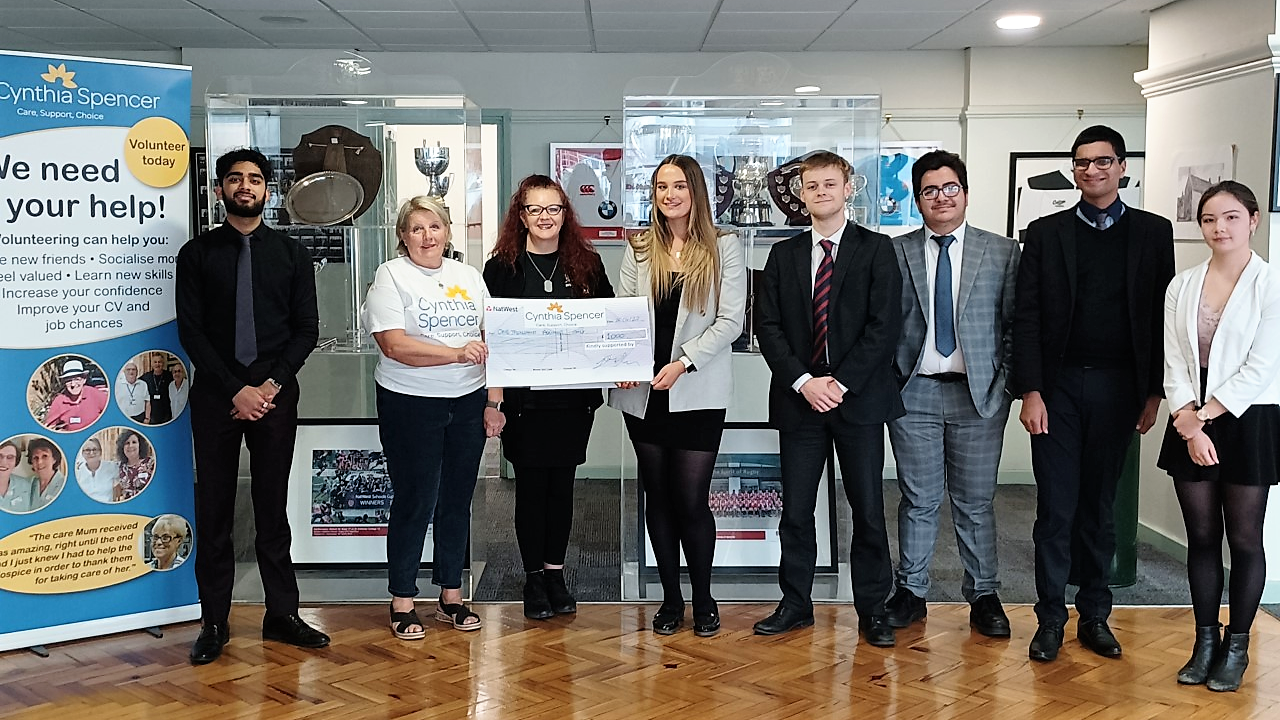 The House System at NSB is a thriving structure which supports inter-school competition and excellence across the school as well as facilitating the whole school 'Student Voice'. Congratulations to the following Year 12 students who have been elected by the Student Body as House Leaders and Assistant House Leaders for the academic year 2022/23:
Washington House
Tana Ericks
Oliver Civil and Pollyanna Hawkes

Brightwell House
Malcolm Edong
Ben Evans and Barnaby Ballantine

Chipsey House
Mason Fisher
Honey Yakubb and George Pitt

Manley House
Abdul Benhayoun
Samuel Batten and Dan Wilkins
The NSB cricket season is just beginning and several of our students have been selected to play for Northamptonshire in their respective age groups which is an outstanding achievement: Lucian Jacoby/Joseph Falkner (U12), Luke Phipps (U13), Rushaan Taylor (U14), Jack Bates (U15) and Jamie Dunk/Max Vesty (U16).
Year 11 and 13 reports for Term 4 will be released at the end of school today and will be accessible through AIM. These reports had a delayed issue from the end of last term due to the additional moderation requirements set by the Department for Education for internally assessed GCSE/A Level work this academic year. An important email and related links/attachments regarding the forthcoming public examination/revision period (starting May 16th) is also being sent to the parents/carers of GCSE and A Level students today (Year 11 / 13 and Year 12 Further Maths). We would be grateful if all parents/carers of students in these groups could read through the information with their child.
Richard Bernard
Headmaster
Follow NSB on Twitter: @NSBSchool