Headmaster's Bulletin 3rd December 2021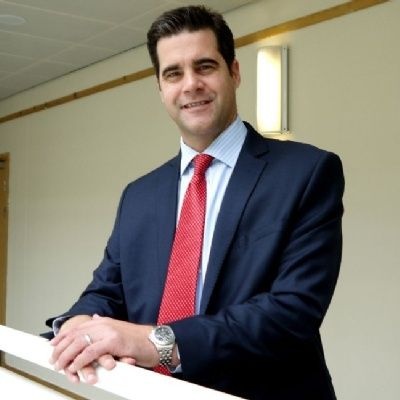 We had a great start to the week when news filtered through from Mr Druker that the NSB Big Band had been awarded the highest possible award, Platinum, for their exceptional performance in the NCBF (National Concert Band Festival) regional event in Nottingham on Sunday, which acts as a qualifier for the National Finals in April. Platinum awards are given out by the judges rarely – on average one per competition day - but the exceptional talent, skill set and focus of the NSB group meant it was extremely well deserved. All of the students were outstanding with the judges also giving special mention of the individual performances of Oliver Waddington, Alex Astill, Samuel Ronnie and Joseph Ward. Tickets are available to see the Big Band and many of our other fantastic ensembles in action at our Christmas Concert next Thursday.
We have a brilliant Sixth Form Student House Leadership Team who are actively involved in promoting positive intervention in the community on behalf of the school. This week, five of the students - Harry Bennett, Joshua Manz, Vivek Savjani, Neal Chauhan and Eva Jennings were interviewed as part of a media production for the Council in promotion of Northampton becoming a City. All five students did brilliantly - talking about the value of sport, culture, music and charity work in 60 second snippets – all in one take!
Abigail Rowe and Vivek Savjani, along with other young people from the area, also attended the second Talk Out Loud Participation Group on local mental health provision where they had the opportunity to review and comment on Future in Mind - the Northamptonshire Children and Young People Mental Health and Emotional Wellbeing Local Transformation Plan 2021/22 which has now been published.
The Subject Spotlight this week falls upon a key EBacc subject in the curriculum, Geography, which as well as consistently achieving strong GCSE results also has an excellent take up at A Level. This article however, is focused on the work in Key Stage 3 Geography and is written by Curriculum Team Leader, Mrs O'Neill.
There has been some outstanding individual sporting recognition for current and former students this week. Harry Leeke (Y11) secured the MVP (Most Valuable Player) award at the Inter-Regional National Water Polo tournament for his age group last Sunday. Thomas Ritchings (Y10) has been selected to train with the England Junior High Performance Training Squad for Touch Rugby in preparation for the 2022 Junior European Touch Rugby Championship next summer and former student and NSB National U15 Cup finalist and captain, Isaac Young, has been named this week in the Wales U18 Rugby training camp. In addition, Scarlett Humphrey (Y12) has been identified by British Swimming as being of 'Podium Potential' for the Para-Olympic training programme leading up to the Olympic Games in Paris 2024. Scarlett will receive a wealth of programme opportunities and targeted financial assistance from UK Sport through the World Class Performance Programme's Athlete Performance Award (APA). There were outstanding wins this week in the National Cup Football for the Y7 B Team and the Y7 A team, the latter of whom beat Thomas Telford School – a team we have often faced in the final. The U15 Rugby team narrowly came out on the wrong side of an incredibly hard fought regional Semi-Final match against Warwick School, however, we look forward to the U14 team having the chance to make the last 16 of their National Cup next week. We also wish all of our Cross Country runners the very best of luck when they compete in the National Finals in Cornwall over the weekend.