Headmaster's Bulletin 10th December 2021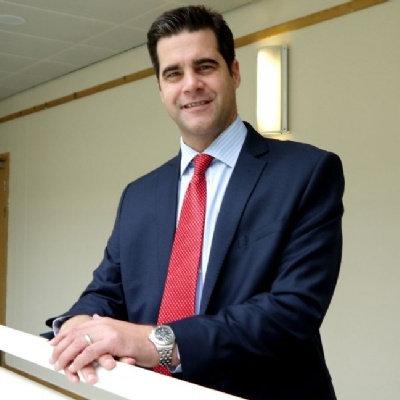 The school was in full festive swing on Thursday Evening with a royally entertaining Christmas Concert, overseen expertly by Mr Druker. The students made light of any Covid-19 induced rehearsal obstacles with performances either side of the interval of great skill and verve. We now look forward to our next big Concert on 30th January – Jazz@TheCripps featuring the world-famous BBC Big Band and our very own Platinum Award-winning, NSB Big Band, with tickets going on sale today from the Box Office: Click Here
It has been a delight to award the subject prizes for the academic year 2020/21 this week in assemblies, as a pandemic related change to our normal annual Awards Evening. Prize winners should be immensely proud of their achievements in being individually recognised for their outcomes within such a high performing environment.
Our Subject Spotlight for the week is Design Technology, which is taken as a GCSE by well over half of the KS4 cohort and is also thriving at A Level. You can see some examples of the excellent work carried out by Y9-11 students in this piece by Curriculum Team Leader, Mr Samples: Click Here
On the theme of student success there has been plenty to celebrate this week, not least in Art, where Satyapriya Patel (Y11) was nationally shortlisted for his submission to the annual national writing competition – Write on Art - sponsored by Art UK and the Paul Mellon Centre. The competition encourages an interest in Art History amongst young people, by asking students to write about a chosen piece of art from the Art UK collection. The prize is open to all UK students aged 15–18 and was judged by world renowned writers, art critics and artists (Emma Dabiri, Alastair Sooke, Lubaina Himid and Iwona Blazwick). Satyapriya has produced an exceptional piece of creative writing based on the work 'Supper at Emmaus' by Michelangelo Merisi da Caravaggio and has been listed for his success on the Art UK website: Click Here
It's been another fantastic week for sport with NSB students securing 6 Golds, 4 Silvers and 2 Bronze Medals in the British Rowing Indoor Championships – you can read all about this huge success story here: Click Here. The Sixth Form Girls' Water Polo Team played brilliantly in their first ever match to defeat Kings High School, Warwick and there were also good wins for the Y7/8 Sports Hall Athletics Team, the U12 Basketball team, the U14 Rugby Team in the National Cup and the U12A & U15B Football teams in their National Competitions. Special mention also to the Junior Boys Cross Country Team who came a hard-fought 7th in the country at the National Championships held in Cornwall last weekend.
We are thoroughly looking forward to our Charity Week next week to round off the term. Parents / carers are reminded that Monday is Mufti Day for all students (request of a £1 contribution) and similarly Christmas Jumper Day on Tuesday (request for a £1 contribution). There have been some fantastic activities planned by the four houses across the week with a wide range of hugely important charities (selected by the students) benefitting from the proceeds raised including:
International
Mbwekeni School in South Africa
Save the Children
National
MS Society
Children with Cancer
Pancreatic Cancer UK
Parkinson's UK
Local
BacZac – former student Zac Forkskitt's legacy helping young adults with cancer. Zac unfortunately lost his brave battle in March 2016
The Lowdown – free counselling, sexual health and LGBTQ+ support service for 11-25 year olds
Cynthia Spencer Hospice – palliative care for adults with life limiting illnesses
The Lewis Foundation – gifts and support packs for cancer patients in hospital
Niamh's Next Steps – raising awareness of neuroblastoma as well as support for families affected and funds for research
PLUS
The Tins, Toys & Toiletries Campaign
We are collecting donations for 4 more local charities;
The Hope Centre for the Homeless, 2 Domestics Abuse charities - Eve and NDAS - and local food banks - everything kindly donated should be new and no perishables and no alcohol.
Richard Bernard
Headmaster
Follow NSB on Twitter: @NSBSchool