Headmaster's Bulletin 2nd July 2021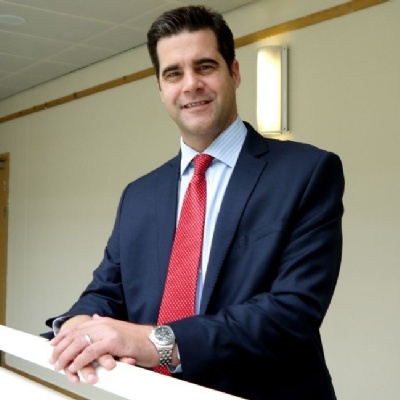 The House Leadership Team Hustings took place this week, where the whole school voted for the leaders of the school's Student Voice for 2021/22. The candidates were of an exceptionally high calibre, each providing outstanding video candidate presentations and all were hugely committed to supporting healthy competition between the Houses and to further strengthen the sense of community across the school.
Overall results and congratulations to:
Brightwell
House Leader - Josh Manz
House Deputy - Brijesh Savjani
House Deputy - Willem Holder
Chipsey
House Leader - Ben Wilcock
House Deputy - Vivek Savjani
House Deputy - Tom Vaughan
Manley
House Leader - Hamza Alti
House Deputy - Bernadette Noy
House Deputy - Raina Shah
Washington
House Leader - Neal Chauhan
House Deputy - Paris Read
House Deputy - Harry Bennett
Nick Moses in Year 13 delivered a speech as part of a moving Windrush Ceremony outside of the Guildhall last week to commemorate 73 years since the arrival of HMT Empire Windrush and its hugely important part in enriching the diversity of culture in British society today.

Nick talked about a play he devised based on stories he had gleaned from his grandfather and other relatives. Morcea Walker MBE and Deputy Lieutenant of Northamptonshire, who as a governor contributes so much to the arts and cultural development of students at NSB, can also be seen in the picture standing next to Nick who is on the far right:
Please Click Here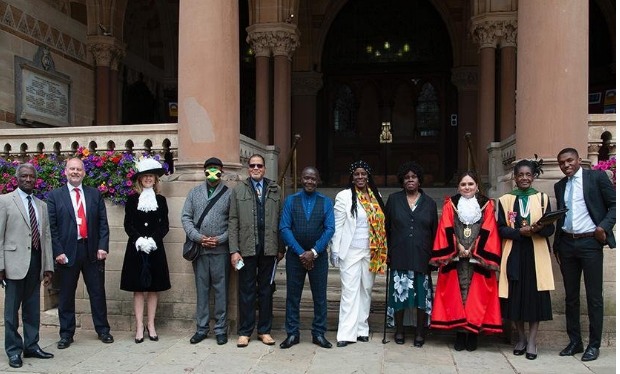 Our A level Geography students returned on Monday from a week-long experience in Dorset after the DfE finally gave the green light for Field Trips in the UK to resume! The main objective for the students was to collect a variety of primary data, so that they could produce their independent Geography projects on return.
Students went to several beautiful locations over the course of the week including Durdle Door (picture) and Lulworth Cove where they focussed on high and low energy coastlines. Further trips included Studland (sand dune formation / impact of management and tourism), Swanage (costal management engineering) and Boscombe (seafront regeneration). Despite some run-ins with the local seagulls and heavy precipitation the students worked incredibly hard and were a credit to NSB and themselves. After a long week, and many transects later, the students spent the last evening having well deserved chips on the sea front!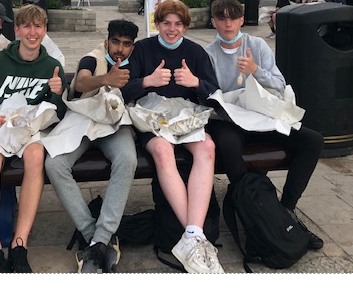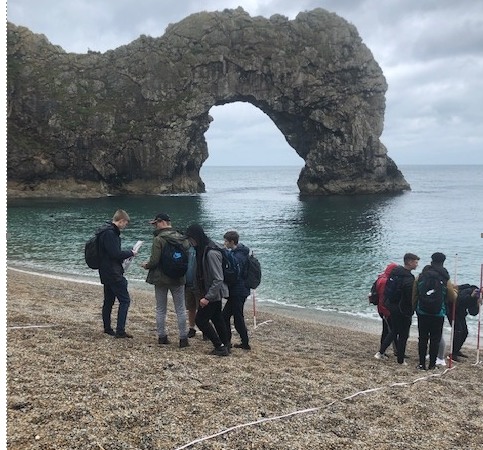 Finally, we are very grateful for all of the home LFD tests being carried out at home. With the rates of infection in the town and local schools on the rise again it is crucially important that parents / students continue with the testing throughout the final weeks of term to help minimise rates of transmission.
Richard Bernard
Headmaster
Follow NSB on Twitter: @NSBSchool