Headmaster's Bulletin 7th May 2021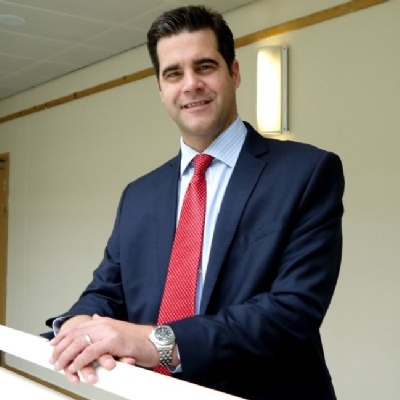 We are currently mid process for electing the new Student House Leadership Team (HLT) with the final deadline for applications being 24th May and hustings due to be held in Term 6. Despite the disruption of the pandemic, the outgoing team of Year 13 students have applied themselves with distinction. Whilst in school they met weekly with Mrs Greenaway to discuss school life and have acted with great responsibility as representatives of the student body and student voice.
During their tenure they created videos for assemblies which included one for our Remembrance event as well as overseeing a very successful charity week, which raised more than £7,500 and, in the process, raised awareness for outstanding causes.
In their final assembly they wanted to address an area of equality that has national prominence. In preparation for the assembly the HLT sent out surveys and invited questions and thoughts from those in the Sixth Form. Both male and female members of the House Leadership Team along with the Head Boy and Girl, discussed national societal issues surrounding sexism; including catcalling, misogyny and microaggressions referencing the effect of group mentality and highlighting the impact of this negative behaviour on individuals when it occurs.
This discussion was filmed and shown as part of the Citizenship and Guidance (C&G) provision with discussion questions for the younger students to engage with. As a follow up there will be an item on the School Council agenda where House representatives from each form can discuss the thoughts that came out of the session as well as further engagement with the topic in assemblies and focused Healthy Relationships C&G days in Term 6.
The outgoing HLT students were inspirational in the manner in which they invested their time and energy into seeking to make a difference and doing so with such sensitivity, understanding and confidence. On behalf of the school I would like to thank them for being outstanding ambassadors for NSB.
On the inspirational front it was also fantastic to hear of exceptional success for former students in the world of sport this week. Courtney Lawes was called up to his second British Lions Tour and the Twitter picture below depicts Courtney in school colours.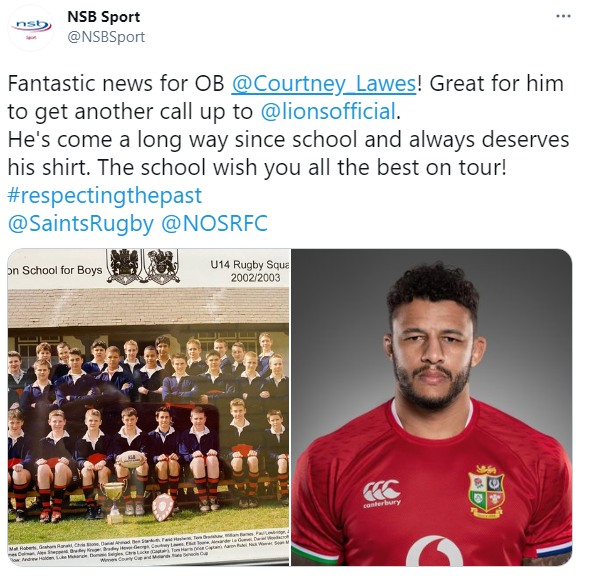 Bailey Swift has been selected to run for Great Britain at the Loughborough International on 23rd May. Bailey is currently training with the GB Futures relay squad and has also accepted a full scholarship place at the University of New Mexico for September.
In the world of football and according to the national media this week, Carney Chukwuemeka continues to have the world's leading clubs vying for his signature with Bayern Munich the latest team to join the battle. With such high levels of interest, one might expect Carney to hopefully make an appearance in the Villa first team before the end of the season!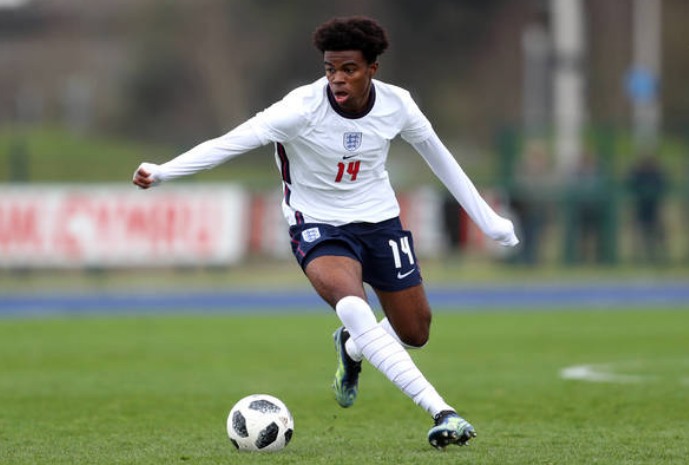 Richard Bernard
Headmaster
Follow NSB on Twitter: @NSBSchool