Headmaster's Bulletin 13th November 2020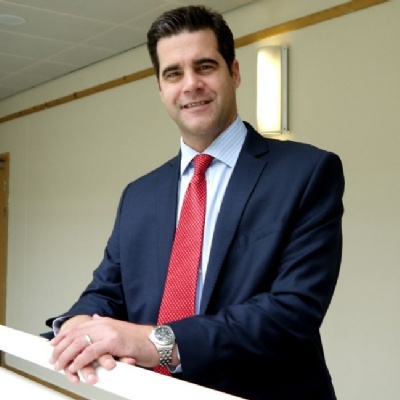 Unfortunately, due to the pandemic restrictions we were unable to hold our normal Sixth Form Remembrance Assembly and Sixth Form Procession past the War Memorial in the 1911 Hall. The Sixth Form instead followed a very moving virtual Remembrance Assembly led by the House Leadership Team and the Head Boy and Girl. Remembrance assemblies were also held for all other year groups and the whole school stood in memory of those who lost their lives in war at 11am on November 11th. Due to 2020 being the 75th anniversary of the Second World War, the assemblies this week have highlighted individual stories of NSB former students and staff who lost their lives in this conflict.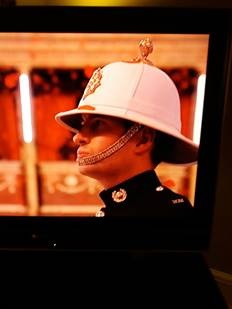 The school was very proud to receive news that former student, Corporal Jim Pearson, was one of only 3 Royal Marines especially selected to take part in the televised Royal British Legion Festival of Remembrance. During the heart of the ceremony, different armed service personnel enter the central arena. James is the first Marine to appear and the photo here was a shot of him towards the end of the broadcast. Jim was an outstanding student at the school and he has continued to meet the highest standards of expectations.
Harrison (Harry) Bennett in Y12 has fought off huge amounts of competition to be selected for the National Youth Brass Band which is an exceptional accomplishment as it is the leading U18 Band in the country for brass and percussion. This achievement means that Harry is now following in the footsteps of some of the country's leading musicians.
In an earlier bulletin I mentioned that Ivan Revenga-Riesco (Y13 – 2019/20) had been nominated by his Physics teacher, Miss Leech, for a prestigious 'Salters Horners Advanced Physics A Level Award' for his work in tracking satellites and capturing images from them using a self-built antenna. I am delighted to report that Ivan has won a national award for this competition winning a certificate and a cheque for £200. Only 5 awards are normally given nationally by Salters so this is a fantastic achievement by him.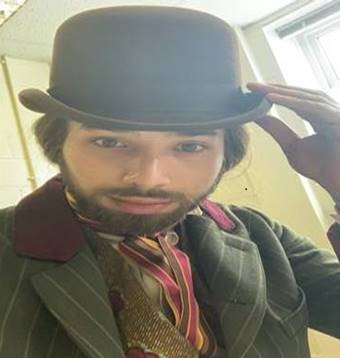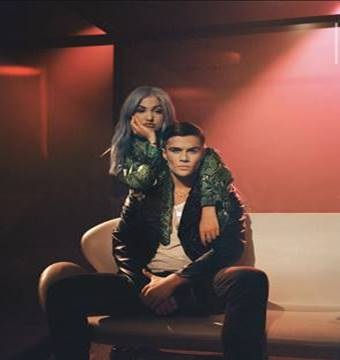 The much heralded Christmas Film 'Jingle Jangle', starring Forest Whitaker, is being released today (Friday) on Netflix. Two of the main dancers on the film are ex- NSB students, Charlie Goddard and Steven Thompson. Steven is seen in the film's costume above next to Charlie who has also appeared in various Mabel pop videos – see if you can spot them in the movie!
Richard Bernard
Headmaster
Follow NSB on Twitter: @NSBSchool