Headmaster's Bulletin 2nd October 2020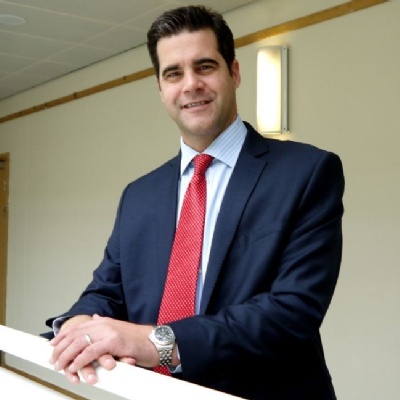 The interviews for Head Boy and Head Girl were held this week and as ever the calibre of applicant was exceptional. Eight shortlisted students for each position were interviewed in a process which included questions from Senior Staff and the delivery of a speech aimed at prospective Year 7 students and their parents / carers. All of the candidates exuded passion and belief in NSB and all had achieved excellent outcomes through the wide range of opportunities extended to them by the school.
The selection process was very difficult but after long deliberation the roles have gone to Jacob Benhayoun and Amelia Sulch who will undoubtably be outstanding ambassadors for NSB. Jacob and Amelia's first job will be to have their speeches filmed as part of a package of online admissions materials which will replace the normal face to face Y6 Presentation and Open Evenings.
We have slowly started to reintroduce the school's extra-curricular programme and the students have really enjoyed being able to begin clubs and activities again both on the school site and over at the Old Northamptonians. We are very fortunate to have such a good relationship with the ONs and the use of their facilities will be invaluable going forward in order to help maximise the distribution and spacing of students.
The picture shows the view of the Y8 rugby squad preparing for future competition in the new COVID-19 compliant version of the game – 'Ready 4 Rugby' over at the ONs.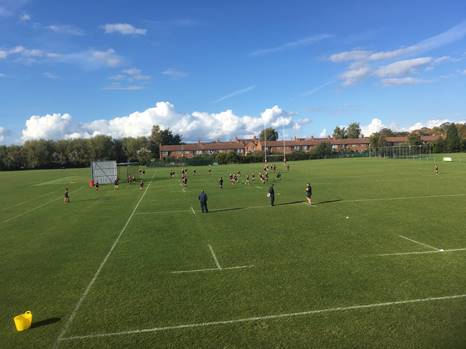 Next week sees the beginning of the Autumn Series of examinations which, after the disruption of last summer's GCSEs and A Levels, gives students an opportunity to enhance their Centre Assessment Grades. We have a small number of returning and current students sitting these public exams and we wish them the very best of luck with their papers.
Finally, we are advertising for a new PE teacher (football specialism) today for a January 2021 start with the advert accessible through the vacancy section of the school's website. The closing date is October 15th and I would be grateful for members of the school community to alert anyone who might be interested in such a position: Click Here
Richard Bernard
Headmaster
Follow NSB on Twitter: @NSBSchool