Headmaster's Bulletin 27th April 2018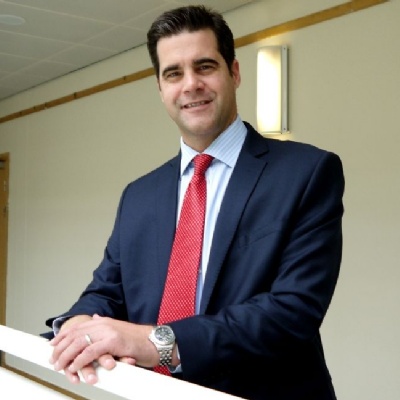 We had the pleasure of welcoming The Rt Hon Nick Gibb MP, Minister for School Standards, and Michael Ellis MP, Minister for the Arts, Heritage and Tourism to NSB this afternoon. The focus of the visit was the importance of the Arts within schools, a topic which has received coverage in the national press recently due to some schools squeezing Arts subjects out of their curriculum.
The Ministers were treated to a Showcase from our most talented performers in Dance, Music and Drama with follow up discussions with the students involved before undertaking a tour of the school. We are immensely proud of our Arts provision at NSB and the associated national and international success we enjoy in this field.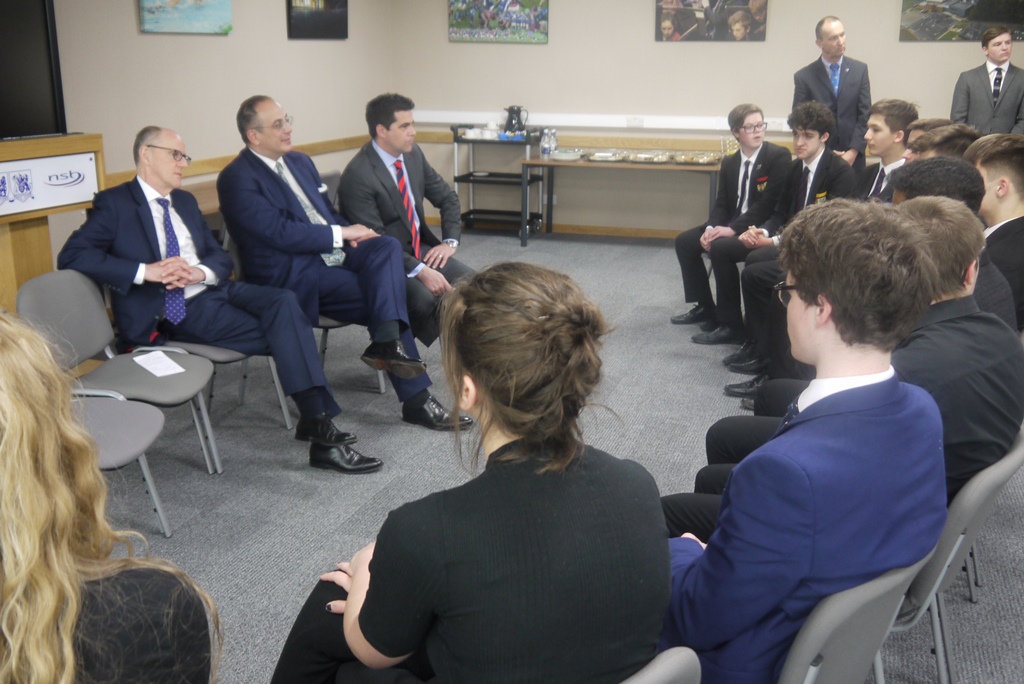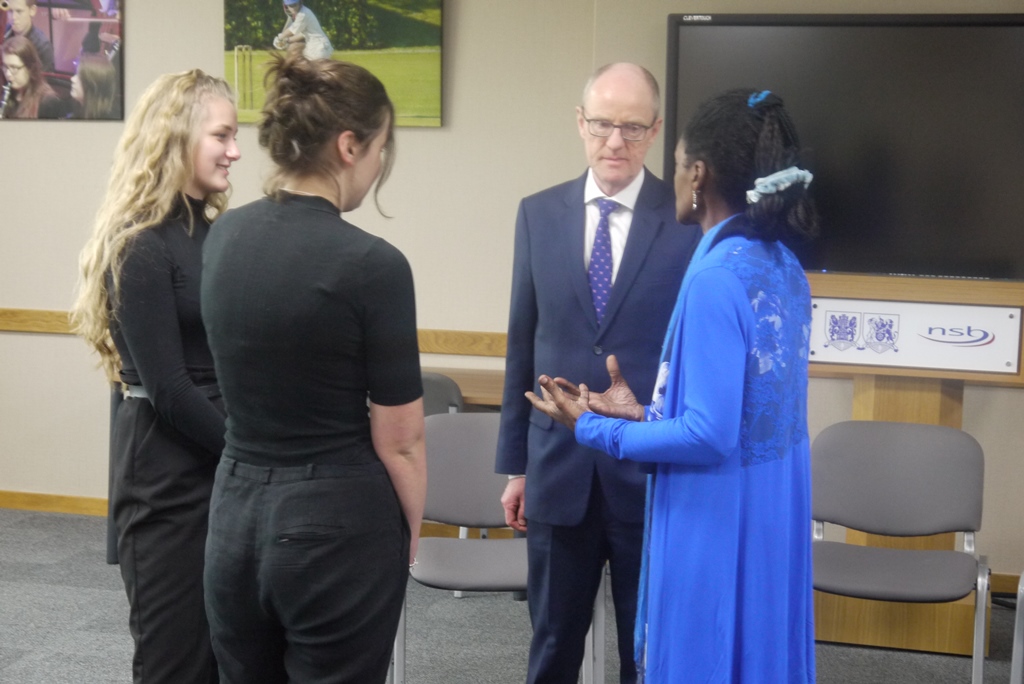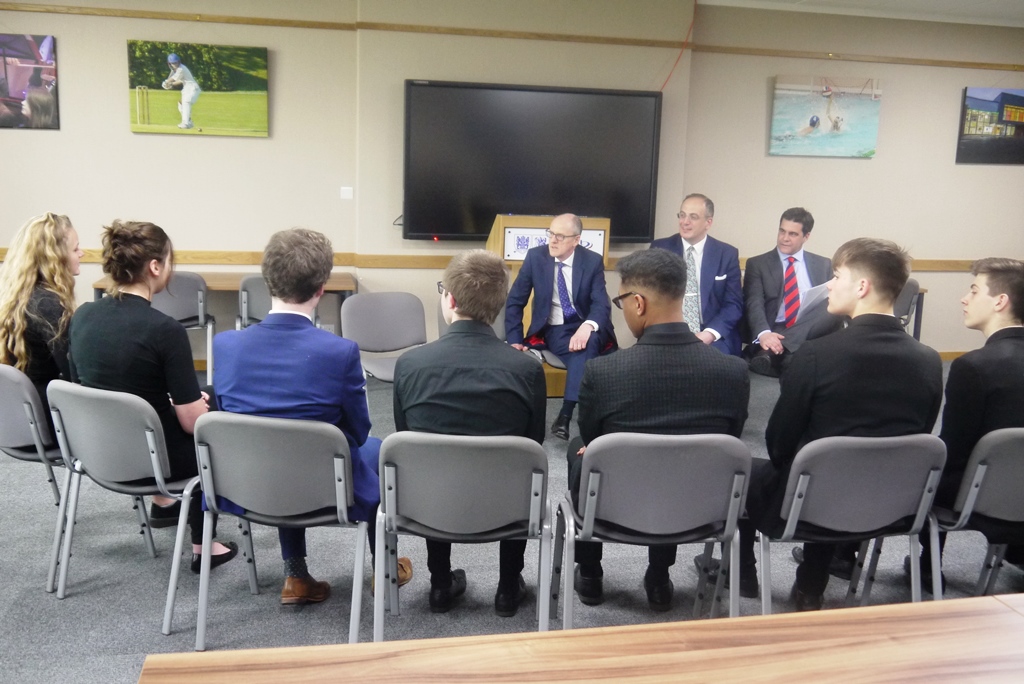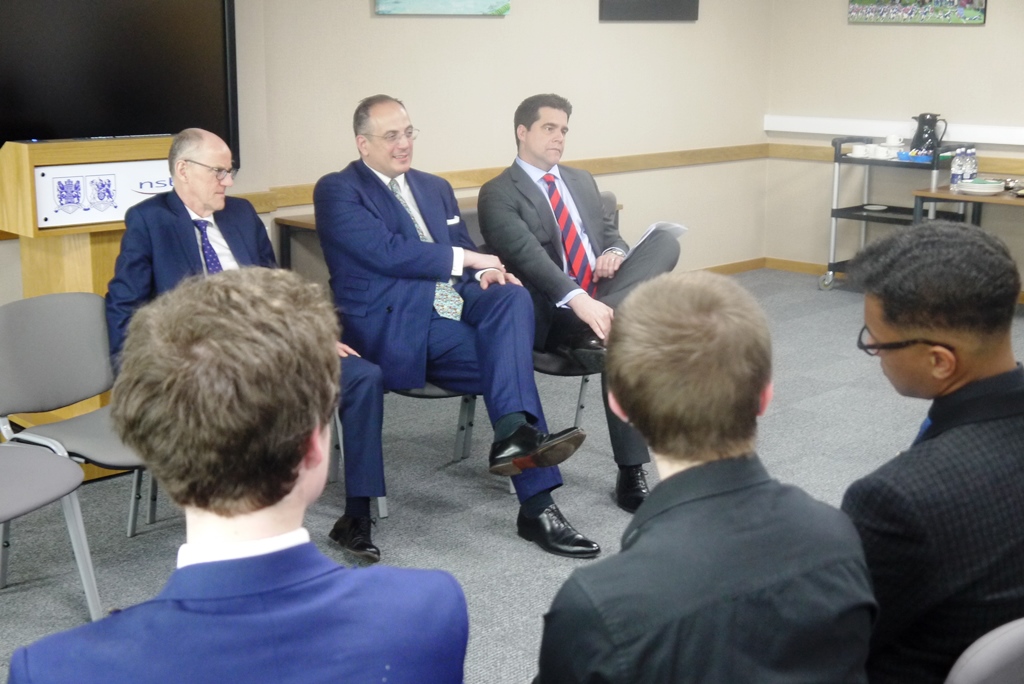 We found out only in the last week that three of our Music ensembles: Metalworks, Symphony Orchestra and Big Band have been invited to the Music for Youth Finals in Birmingham in July and we also have the NSB Dance Crew's performance at the National U.Dance Festival to look forward to in the same month.
Many congratulations to the Year 8 Water Polo Team who on Thursday comprehensively won the East Midlands U13 Finals beating Haberdashers' Aske's 3-2, Warwick School 7-1 and Bedford Modern 5-1 to progress to the National Finals. Well done also to the Year 7 football team who made the national final of the U12 Five-a-side English Cup where they unfortunately lost on penalties. However, this talented team still have the seven-a-side final against Whitgift School to look forward to in May.
We are now on the countdown to GCSE and A Level public examinations and important information relating to Year 11 examinations has been sent home with Year 11 students today.
Richard Bernard
Headmaster