Headmaster's Bulletin 19th January 2018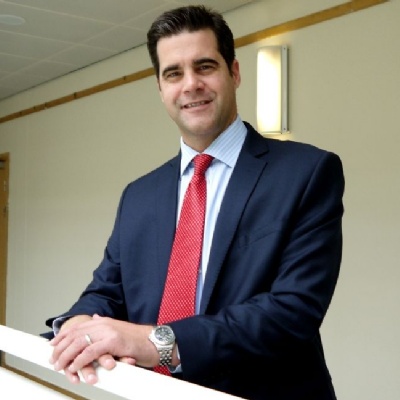 The success we have enjoyed in Music this year has been quite remarkable and the department was further buoyed by the news that five of our most talented KS5 musicians (Matthew Foster, Bradley Wilson, Ellena Teal, Sam Austin and Ethan McInerney) had not only made the final of the annual county wide Film Music competition but also supplied the winning entries. The students were tasked with writing music to accompany clips of 'Polar Exploration' and the quality of the NSB entries were hugely impressive with Ellena and Sam winning the KS5 award and Sam also taking the crown for the overall winner across all age groups. The winning compositions are so good that you can forgive yourself for thinking that you are watching professional productions from the comfort of your own living room. Please Click Here
The U18 Boys football team have made the most of five home draws in their national cup and they will enjoy an unprecedented sixth home tie in a row when they take on Gordon's School from Woking in the last 16 next week. The Year 7 football team are extremely talented with the A and B teams still going strong in the latter stages of their four national cups and their basketball counterparts also have a lot to celebrate.
On Tuesday the basketballers won the Northamptonshire U12 title which makes it the sixth in a row for the school and they then followed this success up with a nail-biting 43pts - 41pts win in the national cup against Aylesbury Grammar with Benas Maldutis scoring an amazing 33pts towards our total.
Aylesbury may be a little weary of seeing the NSB crest at the moment as they came off second best again in a titanic East Midlands 'A' rugby final against our Year 10 rugby team on Wednesday. Facing a first half 12-10 deficit and a stiff wind against, the NSB team showed magnificent heart, desire and discipline to forge their way to a 15pts to 12pts victory which takes them into a national last 8 home tie against perennial rivals, Warwick School. To be still standing in the quarter and semi-finals of the U15 and U18 National Cups from a starting pool of 384 state and private schools pays testimony to a phenomenal rugby season, with a possible double header of a Twickenham visit now a distinct possibility (although Mr Lee and Mr White may not thank me for causing a possible jinx by mentioning it)!
Finally, a reminder that tickets for the New Year Jazz Spectacular on Sunday January 28th, where we are welcoming the National Youth Jazz Orchestra, are on sale from The Box Office with seats moving, unsurprisingly, quickly. Please Click Here
Richard Bernard
Headmaster