Arrangements for Results Days – Summer 2017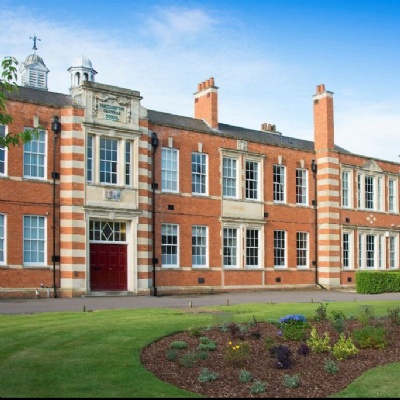 NSB Calendar Dates:
Thurs 17th August: A-Level and AS-Level Results Day
Thurs 24th August: GCSE Results Day
Arrangements for Results Days – Summer 2017
A Levels & AS Levels – Thursday 17th August
"Early Bird" session – for those students who have been on line to UCAS track and KNOW that they do not have a place following A-Level results, we offer our "early bird" session in the 6th Form Library from 7:45am. PLEASE NOTE this is ONLY for students who need advice for clearing.

For everyone else in Year 13 results can be collected from 8:00am in the Concourse.
Year 12 can pick up the AS results from 9:00am in the Concourse.

GCSEs – Thursday 24th August
Students can collect their results from 10:00am - 12:00pm in the Concourse.
If any student, whether in Year 13, Year 12 or Year 11 is unable to collect their results on the day we can post them provided that we have a stamped addressed A5 envelope with a "large" stamp.

Alternatively, the student can give written permission for a named person to collect them on his or her behalf providing that the person has proof of identity and the written, signed permission of the student.

Following publication of the results, students and parents can contact the school should they wish to discuss any concerns that they have. Please see below for details. Senior Staff will be available throughout the post results period as will Ms Shaeffer, our Careers Advisor.
Should you wish to make an enquiry regarding the result of an examination and for information about what to do and who to contact please see the documents below:
| | |
| --- | --- |
| Thursday 17th August | Senior Staff & Ms Shaeffer will be available throughout the day |
| Friday 18th August | Senior Staff & Ms Shaeffer will be available from 9.00am until 3.00pm |
| Monday 21st August | Senior Staff & Ms Shaeffer will be available from 9.00am until 3.00pm |
| Tuesday 22nd August | Senior Staff & Ms Shaeffer will be available from 9.00am until 3.00pm |
| Thursday 24th August | Senior Staff & Ms Shaeffer will be available throughout the day |
| Friday 25th August | Senior Staff & Ms Shaeffer will be available from 9.00am until 3.00pm |
| Tuesday 29th August | Senior Staff & Ms Shaeffer will be available from 9.00am until 3.00pm |
| Wednesday 30th August | Senior Staff & Ms Shaeffer will be available from 9.00am until 3.00pm |